An optimistic owner of a home care provider won £29,000 after placing a £20 bet on Leicester City winning the Premier League title this season.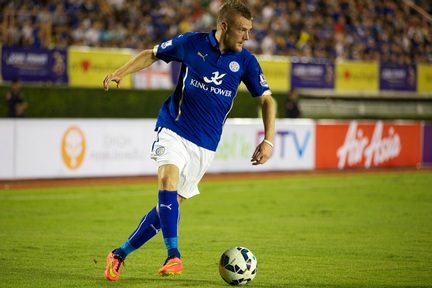 Company secretary of New Shoots Care Ltd, John Pryke, placed a speculative 5,000-1 bet with bookmakers Ladbrokes last August, in the hope that he could win £100,000.
With an eye for the underdog, Mr Pryke, aged 59, remained confident that his football team could claim the title when the season finished on 15 May 2016.
He said: "I looked up the odds on Leicester City winning the premiership and found that Ladbrokes were offering 5000-1. I put £20 on them finishing first and also placed a £10 bet on them finishing in the top three at the end of the season at 400-1."
At the time Mr Pryke said: "I feel confident. I'm nervous, but I think we'll do it. I don't think it will go to the last game, or even the last two games of the season, I think we'll wrap it up at home versus Sunderland in the second week of April. But really I'm just hoping City do it, it will be brilliant for the club and the city."
Despite being adamant that his side would defy the odds to land the £100,000 windfall, Mr Pryke's late change of heart came as he feared sides 'parking the bus' ahead of crucial games for Leicester and their rivals.
Revealing why he had been an avid supporter of Leicester City for over 45 years, Mr Pryke explained: "I started supporting Leicester City from 1969 after the FA cup final against Man City. Unfortunately they lost the game and in that same year were relegated. I felt sorry for them and have followed them ever since.
"When Leicester City's new stadium opened in 2002, I purchased a season ticket for my son, who has a disability. Since then, he has been a season ticket holder and continues to watch the home games."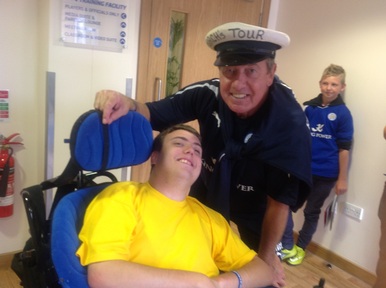 The pay out figure is the biggest of the season to date for any bet on Leicester City.
Commenting on why he cashed in his bet, Mr Pryke added: "I just felt like our luck might be running out. Teams have worked out how to play against us and the smaller teams will just start parking the bus. I'd actually have preferred our run in to be against the bigger teams as we know how to beat them.
"It's been a crazy season, I'd be silly not to take my money and run. I've also backed Leicester to finish in the top 4 at 400-1, so I can enjoy the rest of season knowing I've got my winnings early. £29,000 is a huge amount of money and I'd be silly ignore it. Not bad from £20."
Mr Pryke, who lives in Leicester Forest East, hoped to invest a large sum of money into his home care business. However, Mr Pryke now plans to watch Leicester's away game at Watford on 12 March 2016 with his son at home, but denies there will be any lavish celebrations.
"I was going to buy a bungalow with my winnings but now I think I'll settle for some extra Chinese for the Watford game," he added.
New Shoots Care Ltd was established in February 2014 and provides domiciliary care to adults and older people who are living in their own homes within the Leicester area.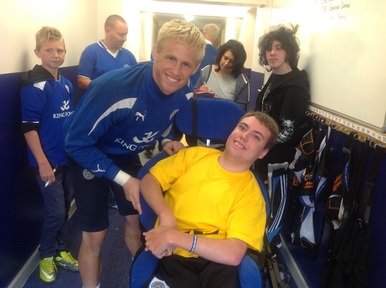 The inspiration behind the opening of the home care company stemmed from the experiences of Mr Pryke's wife, Julie, who after 24 years of caring for their son Chris, decided to return to work in the care industry.
However, Mrs Pryke revealed that she became 'disillusioned with the care given by certain care providers and agencies', and consequently decided to set up a family-run, home care service.
Although the company has only been operating for two years, Mr Pryke reveals that both he and his wife have a variety of long-term plans for New Shoots Care Ltd in the future. Yet, they are both certain they 'do not want the company to grow at a fast rate' as they wish to keep the ethos for as long as possible.
Leicester, who are five points clear at the top of the league, have eight more games to fend off rivals Arsenal, Man City and Spurs to complete one of the greatest underdog stories in recent history.