Health Secretary Jeremy Hunt has unveiled new plans to assess people's dementia risks from the age of 40, and offer advice about lifestyle changes to reduce the risk of the condition.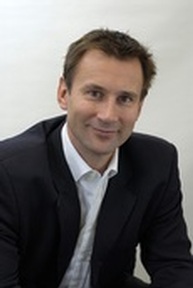 As part of the dementia Implementation Plan, a seven-day NHS and helping people live well with dementia, will help make the UK the most dementia friendly society in the world by 2020.
Mr Hunt believes seven-day services will also improve for dementia patients in hospitals, with patients in high dependency care seen and reviewed by a consultant twice a day, every day of the week, by 2020.
"A dementia diagnosis can bring fear and heartache, but I want Britain to be the best place in the world to live well with dementia. Last Parliament we made massive strides on diagnosis rates and research – the global race is now on to find a cure for dementia and I want the UK to win it.
"This Parliament I want us to make big progress on the quality of care and treatment. Hospitals can be frightening and confusing places for people with dementia, so our new plan will guarantee them safer seven-day hospital care, as well as tackling unacceptable variations in quality across England through transparent Ofsted style ratings," he said.
The dementia Implementation Plan
As part of the Government's commitment of building a higher-quality NHS for patients, with safer care throughout the week, the dementia Implementation Plan will make sure:
• People with dementia and their families will benefit from greater transparency and will be able to compare the quality of dementia care in their local area;
• The Care Quality Commission (CQC) will include standards of dementia care in their inspections to make sure services are safer for people with dementia seven days a week;
• Every person with dementia will receive a personalised care plan.
As part of the plan to raise awareness of health concerns, a new pilot scheme will extend NHS Health Checks. The checks will include awareness raising, education and discussion of risk reduction for dementia for people aged 40 or older, which is currently only available for over 65s.
The rollout of seven-day services will benefit dementia patients as it will help make sure they do not stay in hospital longer than necessary. Currently, consultant hospital ward rounds vary across the week and around the country. Under new plans:
• All patients in high dependency care will be seen and reviewed by a consultant twice a day, every day of the week by 2020;
• If clinically appropriate, all patients, including those with dementia, will be reviewed by a consultant ward round once a day, every day of the week by 2020.
The dementia implementation plan builds on national success including: raising dementia diagnosis rates to their highest levels, doubling dementia research funding and getting over one million people to become dementia friends.
In addition, leaders across the health, social care, local Government and voluntary sector organisations have signed a joint declaration, committing to improving care and support to people with dementia following diagnosis.
'Quality of care varies across the country'
Commenting on the declaration, Health Minister Jane Ellison said: "Dementia touches so many families but the quality of care people get after a diagnosis of dementia can vary across the country and this has to change. The Implementation Plan will tackle this head on and we will be working hard to make sure people with dementia, their families and carers get better support.
"The Government has invested £150m to develop a national Dementia Research Institute to drive forward new treatments and help fulfil our goal to find a cure by 2025. This will be supported by our new aim for ten per cent of all people diagnosed with dementia to take part in research.
"We applaud the Government's firm commitment to make the UK the most dementia friendly place in the world. We look forward to leading the continued transformation of society and investment in research so that, by 2020, people with dementia get the support they need every day of the year – whether that be at home, in residential care, hospital or in the wider community."
Hilary Evans, chief executive of Alzheimer's Research UK, commented: "Since the first Prime Minister's Dementia Challenge was launched we've seen real progress in the fight against this devastating condition, and the beginnings of a social movement to rally people behind that fight.
"There is still much work to do, and Alzheimer's Research UK welcomes this plan which signals a strong commitment to build on the achievements of recent years. We look forward to working with the Government to deliver action on research and help accelerate the development of much-needed new treatments, preventions and improvements in diagnosis.
"The UK is leading the way in the fight against dementia, and this blueprint once again shows real leadership from the UK Government in its efforts to tackle the condition. This plan lays out a clear direction for driving forward improved care, new treatments and greater awareness, and it will be important to link this strategy to international efforts if we are to have the greatest impact."