NICE plans to streamline mental health care in England
16-Mar-16
Article By:
Ellie Spanswick, News Editor
The National Institute for Health and Care Excellence (NICE) has launched a consultation on draft recommendations that focus on supporting people with mental health problems as they transition between services in England.
In 2013/14, 1.7 million people used mental health services in England and more than 100,000 were admitted to hospital.
While 14,000 people (28 per cent) committed suicide while accessing mental health services in the 12 months before their death between 2003 and 2013. Of those, more than 2,000 committed suicide in the first three months after being discharged from hospital.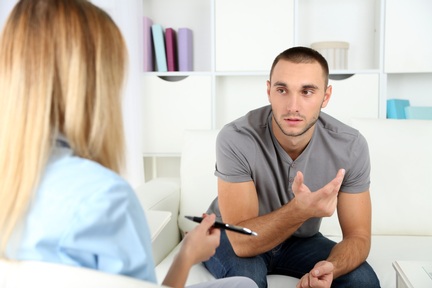 Deputy chief executive and director of health and social care at NICE, Professor Gillian Leng commented: "Over one thousand people with mental health problems commit suicide every year in England, sometimes just weeks after being discharged from hospital. We can help reduce this number by better communication, and more joint working, between hospital and community mental health teams. This guideline, when finalised, will help everyone needing mental health support have a better transition between services."
A recent review conducted into the provision of acute psychiatric care revealed major problems in admissions and in providing alternative care in the community. The new NICE guidelines designed to streamline admissions and improve support after discharge.
The recommendations include having a named practitioner within the person's home area should that person be admitted to hospital outside of the area they live in. By introducing this measure, the practitioner would be responsible for liaising with the ward treatment team, ensuring recovery goals are reviewed regularly and that the person's risk of self-harming on discharge is fully assessed.
Rebecca Harrington is an independent social care and health consultant and chair of the group that developed the guideline. She said: "Our aim is that people who need hospital treatment for their mental health needs are well supported before, during and after their time in hospital, so that they benefit from continuity of treatment and care, and avoid being isolated and stigmatised.
"Evidence suggests that taking care to build therapeutic relationships at an early stage may help prevent the person feeling coerced and gain more benefit from their hospital stay. This may also improve the person's understanding of how to manage their own difficulties and to seek help appropriately if needed in future.
"Clear and thorough discussion with the individual about their treatment and support plans, along with timely support to get back into their social and community networks, education or employment will help towards a successful recovery from the period of ill health.
"The guideline includes the special considerations around hospital care for children and young people, for adults with learning disabilities and for people with dementia. These draft recommendations are the work of a committed group of service users, carers and professionals from across clinical and social care disciplines, and we welcome your comments."
Research has suggested that effective communication with someone's family during the development of their treatment plan could reduce suicide risk by 16 per cent. Furthermore the draft recommendations highlight the benefits of keeping a person's friends, family and carers fully informed during their treatment.
Finally, the guidelines establish principles for how practitioners can better support people with mental health problems as they move through different care services so they are able to increase their resilience and cope with everyday life. Including, developing crisis plans, and preparing people for discharge and things to consider when planning an admission.
The consultation closes on 27 April 2016 and final guidelines are expected in the summer.
To read the NICE guidelines, visit: https://www.nice.org.uk/guidance/indevelopment/gid-scwave0711