Thousands of care workers remain on National Minimum Wage, claims union
23-Mar-16
Article By:
Melissa McAlees, News Editor
More than 200,000 home care workers across England and Wales are being paid less than the National Minimum Wage as employers do not count travel time in-between appointments, a union has claimed.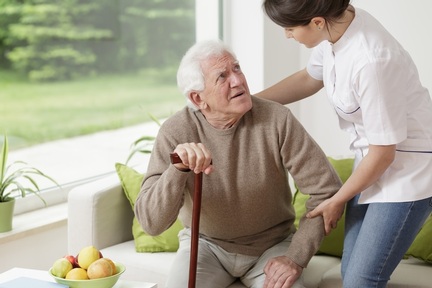 According to Unison's report 'Calling Time on Illegal Wages in the Homecare Sector,' three out of four local authorities in England and less than one in ten councils in Wales do not stipulate in their contracts with home care providers that employees should be remunerated for travel time.
Commenting on the research, which was based on the Freedom of Information responses from more than 150 councils in England and Wales, Unison's general secretary, Dave Prentis, said: "It's a scandal that more than 200,000 care workers are receiving illegal wages of less than £6.70.
"More councils might now be insisting that home care contracts ensure payment for travel time, but there is still too many that do not.
"This shows just how little local authorities value care staff who do such a vital job looking after older people and those living with disabilities.
"Councils should not be awarding contracts to firms without ensuring they're prepared to pay travel time. And the Government should be putting more resources into a social care system that is already at crisis point.
"The law makes it absolutely clear that staff must be paid for any time spent travelling to and from the homes of the people they care for. The Government and councils must act now to put a stop to the shocking treatment of this dedicated and hard-working group of employees."
According to Unison, more than three quarters of councils are breaching statutory guidance that came into force alongside the Care Act last year, which states that home care staff must be remunerated for the time taken to get to appointments.
However, these findings represent an improvement, as fewer than one in ten councils made payment of travel time a contractual obligation for home care providers last year.
The European Court of Justice (ECJ) has previously stated that for peripatetic workers, travelling is an integral part of being such a worker and that during that time 'workers are not able to use their time freely to pursue their own interests'.
Colin Angel, policy and campaigns director at United Kingdom Homecare Association (UKHCA) has also previously added: "The financial pressures on social care employers are well recognised and without these costs being met (largely by local authorities), the care provider market would become even more fragile than it currently is."
The report has been published ahead of a debate in Parliament on the issue later today.
Unison is backing a call for ministers to make employers prove to their workers that they pay the National Minimum Wage.