Never mind the 50p an hour pay rise for the lowest paid that the National Living Wage brings, requiring bosses to pay at least £7.20 an hour, MPs have expressed anger that some home care workers don't even get the previous National Minimum Wage rate of £6.70.

Just days before the National Living Wage came into force on 1 April (which sees staff aged 25 or over paid at least £7.20 an hour), MPs gathered at Westminster Hall on 23 March to pass a motion for National Minimum Wage enforcement in the care sector.
Labour MP for Sheffield Central Paul Blomfield began his speech to MPs with the words "I'm pleased to have secured this debate although really quite disappointed that it's still needed". Many MPs shared his view that nothing much had changed from the last parliamentary debate on home care workers' pay at the end of 2014. Referring to National Audit Office's 2014 estimate that up to 220,000 home care workers in England were illegally paid below the Minimum Wage Mr Blomfield said "Eighteen months on, we've still got the same problem."
More than 200,000 home care workers across England and Wales are paid less than the National Minimum Wage, according to a Unison report.
Staff subsidise employers
During the debate, a former home care worker told MPs "The human story is quite tragic. What home carers actually end up having to do is subsidise their employers who don't pay them travel time."
Describing the case of a home care worker in his constituency on a zero hours contract, Mr Blomfield said: "It wasn't unusual for her to be out of the house at 6.15 in the morning and not back until 11 o'clock at night. She gets a break but she's only paid for seven hours work- the time she's actually in appointments. "So a so-called hourly rate of £7.52, means that a 15 minute visit is worth £1.88."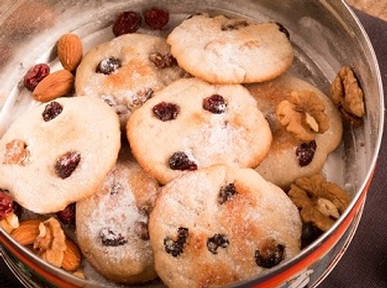 MPs also spoke of how the lack of Government funding for social care meant little treats for clients such as a tin of biscuits were no longer paid for by some companies but came from workers' own pockets.
The MP said the workers were tracked by their employer using GPS technology which monitors distances they are travelling to appointments but they are not paid for the time.
He said the company "rips them off on the cost of travelling it pays them 12p a mile for using their own cars when HMRC [HM Revenue & Customs] assume for their calculations that 45p a mile is a reasonable benchmark".
'Punished for caring'
MPs looked on wide-eyed after the MP for Sheffield Central referred to two of his constituents Sharon and Melanie, saying: "These women have been refused payment for the time they've spent waiting for ambulances to arrive for the people in their care."
Describing staff as being punished for caring, he added: "Why do they put up with this abuse? As Sharon said to me, 'You get into a bit of a trap because I actually do love the work'."
'Call clipping'
As well as turning to their MPs, home care workers are speaking out about pay on social media. One ex-home care worker blogged: "Home care earned me only four or five pounds an hour – well below minimum wage – because my company wouldn't pay me for the time it took to travel between service users."
She described the practice of clipping, with some firms scheduling appointments close together so that inadequate time is left for travel in between.
"Because the calls were often organised back to back, it meant many home care workers were forced to cut time off from calls in order to arrive on time. I would end up rushing at one service user's home in order to leave 10 minutes early so that I would be on time to the next call. This meant I didn't have enough time for a proper chat, which felt awful when so many of the people that I cared for had no other visitors at all most days."
Another home care worker named Jo, who left the sector, said "If they paid home carers from the first visit until the last, then I'd be back in the community in a shot."
Worker Nora said: "When a carer is rushing from one person to another accidents can occur, i.e. medication mistakes, completion of care tasks and car accidents."
Referring to call clipping, Colin Angel, policy director at United Kingdom Homecare Association (UKHCA) told homecare.co.uk: "The rostering of home care visits must allow sufficient travel time for care workers to travel between visits as a matter of safety for the worker and to ensure that subsequent visits take place at the planned time".
The UKHCA estimates that workers spend 20 per cent of their working day travelling.
"While not condoning inappropriate rostering by employers, we believe that this undesirable practice is a direct result of the way that home care is commissioned. Councils have used their dominant purchasing power to systematically reduce the prices paid for care while also reducing the amount of care that they pay for. This increases the risk of rushed, undignified care."
Petrol allowance removed
One home care worker called Mary said: "We do get the petrol allowance but in April that will change as they say they can no longer afford to pay petrol allowance which will be a hardship for a lot of carers, on my rota."
Staff must be paid for time travelling to and from client's homes according to the Government's statutory guidance that came into force with the Care Act and many MPs said councils should not be awarding contracts to firms without ensuring travel time is included as a contractual obligation.
A spokesman for the Local Government Association said: "The vast majority of councils are on track to embed the necessary changes from the Care Act but there is a real lack of confidence in the funding required to implement the changes going forward."
Confronting the boss
The home care workforce is predominantly female with a relatively high level of migrant workers, a fact that several MPs said made them less likely to speak up for their wage rights.
One ex-home worker who did raise the issue said: "I broached the subject with my manager several times only to be rebuffed. The managing director told me that I did not know anything about business, and that I did not speak for the care workers, who were 'fine the way things are' and happy with their pay.
"Care workers can report this to HMRC but the vast majority don't."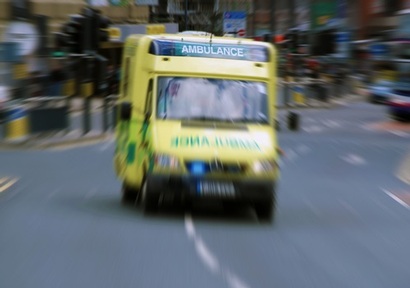 Legal action could cost care providers millions
One home care worker took legal action against her former employer MiHomecare for being paid less than the National Minimum Wage after she wasn't paid for time spent travelling to see clients.
Caroline Barlow worked for the firm from October 2014 to February 2015. Leigh Day, the law firm representing her, argued that without payment for travel time, the worker was being paid less than the National Minimum Wage per hour, which constituted an unlawful deduction of wages. Two months ago, the company agreed to settle Ms Barlow's claim out of court and paid her £1,250.
Following February's settlement, MiHomecare said "We have corrected all the errors that we have found and have paid or are in the process of paying any money due to our carers.
"In June 2015, after our payroll compliance review, we revised all pay rates that required adjustment immediately and amended care rosters to ensure that we are complying with relevant legislation. We conduct regular ongoing payroll checks for all our care workers to ensure compliance and continue to work closely with HMRC."
Jasmine Patel, the lawyer representing Ms Barlow believes the number of potential claims could cost care providers millions of pounds in unpaid wages for staff.
The HMRC enforces National Minimum Wage laws but was criticised by MPs at the debate who argued that it was not fully investigating cases of National Minimum Wage abuse, issued too few notices to employers to make them pay wage arrears and was responsible for lengthy delays in issuing notices.
HMRC accused of poor enforcement
Mike Wood Conservative MP for Dudley South referred to a care company where he said none of its care workers are paid for travel time or when calls run over. Mr Wood said "The HMRC investigation has been ongoing for nearly four years. To date, it has resulted in a notice of underpayment for only one of the employees who filed a complaint, even though the same principle applies to all the care workers. " MPs said HMRC should include a look into the wages paid to all staff in an organisation rather than just the pay of the worker who raises the alarm, if it wishes to change the 'wage culture'.
Mr Blomfield referred to The Resolution Foundation estimate of 160,000 care workers 'collectively cheated' of £130m a year- on average £815 per worker - far more than the HMRC was recovering.
The Minister for Life Sciences George Freeman told MPs that from April 2013 to January 2016, the HMRC had opened 443 social care cases and closed 308. Minimum wage underpayments were found in a third of the closed investigations – amounting to arrears of £442,000 for 3,000 workers and £100,000 in penalties issued.
He highlighted how the Government has increased the penalties employers must pay for breaking National Minimum Wage law. From 1 April, the fine rose to 200 per cent of the wage arrears that an employer owes.
Payslip Transparency
The Minister told MPs "We are seriously interested in looking at the Low Pay Commission's recommendation on payslip transparency ", adding that it was important "employees, particularly when it comes to individual elements of time, can see clearly what time they are being paid for".