Thefts from older people's homes have more than doubled in a year
Date Published:
12 Apr 2016 @ 09:04 AM
Article By:
Angeline Albert, News Editor
The number of cases of theft and fraud happening in vulnerable older people's homes is believed to have more than doubled in 2015, prompting calls for hidden cameras to be installed to catch thieves.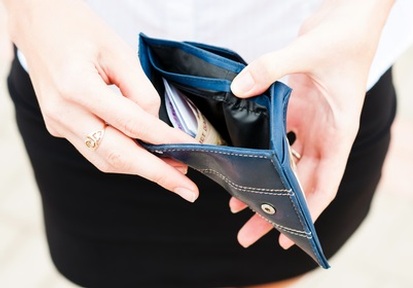 The UK charity Action on Elder Abuse (AEA), which runs a helpline for older victims of crime, has said complaints from older people who say they are victims of financial abuse rose from 3,500 to 7,529 in 2015.
The charity estimates money and goods worth £18m was stolen from older victims last year, many of whom were targeted by friends, family or care workers.
Separate figures reveal there were 21,935 cases of alleged theft/fraud reported to adult social services in the 12 months to March 2015. This was the number of safeguarding referrals in 2014-15 that had 'financial and material' risks recorded, according to a Safeguarding Adults report produced by the Health and Social Care Information Centre. To read the report visit www.hscic.gov.uk/catalogue/PUB18869.
The charity's helpline figures have led the AEA to advise relatives and friends of vulnerable older people to consider using hidden cameras to catch thieves in the act.
"Theft from older people is on the increase and worryingly the thieves are often people they should be able to trust, care workers, family and so-called friends", said the chief executive of the charity Gary FitzGerald.
"When money or valuables go missing it can be too easy to assume that the older person is at fault, but we would encourage people to be far more suspicious and to investigate further.
"Hidden cameras are a proven way of checking out what is happening and gathering evidence and we would recommend people give serious consideration to this option. It is hard for a thief to blame the poor memory of the victim when caught redhanded on camera.
He added: "If we want to stop the scandal of elder financial abuse we need perpetrators to know there is a cost when they are caught. A police caution or community service or suspended sentences are not enough. When these people exploit our vulnerable elders they should go to prison. Nothing else will deter them from their callous acts."
The AEA helpline has been operating since 1997 and provides advice and emotional support to thousands of older people.
The Care Quality Commission has issued guidance on installing surveillance in private homes and recognised that in some cases covert or overt cameras 'may be the best or only way to ensure safety or quality of care'.