Home care agency owner jailed for three years for using illegal workers
12-Apr-16
Article By:
Angeline Albert, News Editor
The owner of a care agency, closed down after a raid by the UK Border agency for its use of illegal workers, has been jailed for three years.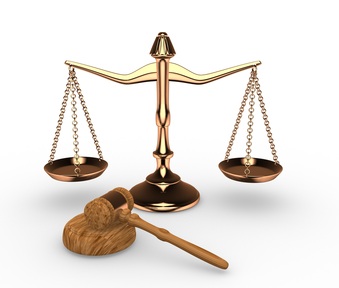 Mahendrasing Caussyram, and his wife Saraspedy Caussyram, who ran CareFirst 24, were found guilty at Croydon Crown Court for immigration law breaches.
A UK Border agency raid of the agency's offices in Sutton in 2013 found some of its workers, (many of whom were paid below the minimum wage), were in the country illegally and the company was immediately shut down.
Mr Caussyram was convicted of breaching immigration law by using self-employed workers contrary to their visa restrictions. He was jailed for three years on 8 April and disqualified from being a company director for five years.
Following the firm's closure, an 81 year-old woman with dementia who paid £2,000 a month for CareFirst 24's home care worker visits four times a day, starved to death after she was left alone and forgotten in her Surrey flat for nine days.
With no one to wash or feed her, after nine days, the type two diabetic, with high blood pressure, was found severely dehydrated and covered in faeces. She died 11 days later in hospital.
Surrey County Council admitted it had failed to get Gloria Foster the care she needed, once her home care agency was shut.
At an inquest a year later into Gloria Foster's death in 2013, Surrey coroner Richard Travers said a failure to provide care contributed to her death by natural causes.
"The gross failure to provide Mrs Foster with the care she required during that period contributed to her death", he said. "Absolutely nothing was done about providing Mrs Foster with alternative care."
Speaking after the inquest verdict, a spokesman for the council said: "We would again like to say how sorry we are for our failure to help Gloria Foster get the support she needed.
"We should have done more and we completely accept that. "While we have already made changes following this dreadful case, we'll continue to do all we can to prevent anything like this happening again."
Mahendrasing Caussyram's wife Saraspedy Caussyram received a twelve-month sentence, suspended for two years, with 150 hours community service.
Sentencing Mr and Mrs Caussyram, Judge Peter Gower QC said: "There is clear compelling evidence that CareFirst 24 was engaging migrant workers on a self-employed basis in breach of their visas and or after their visas had expired.
"Equally clear is that the directors of CareFirst 24 undertook an active role in the recruitment of such workers and in controlling the company's position as regards the legality of their working on its behalf."