The decision to cut welfare benefits has resulted in huge Government changes in recent months, with resignation of Secretary of State for Work and Pensions, Iain Duncan Smith after further cuts to disability benefits.
On Monday 11 April, Channel 4 broadcast the latest instalment of its Dispatches series, 'The Great Benefits Row', which sought to investigate the planned changes to Disability Living Allowance (DLA) which is being phased out and replaced with Personal Independence Payment (PIP).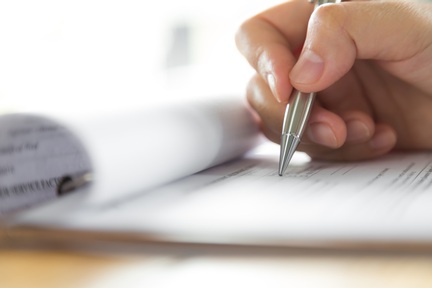 The programme uncovered a series of errors and incidents of unprofessional conduct from assessors at Capita, the company responsible for assessing people for benefit in Central England, Wales and Northern Ireland, including derogatory comments about claimants and breaches of confidentiality.
More than three million people currently claim disability benefit, costing the UK £14bn. Personal Independence Payment (PIP) was originally created to help people with disabilities with everyday needs.
Since its introduction in April 2013, PIP has already proved harder to claim than DLA and further planned cuts led to the resignation of Iain Duncan Smith, who said: "As it came through in the budget, that is deeply unfair and was perceived to be unfair. And that unfairness is damaging to the Government, it's damaging to the party, and it's actually damaging to the public."
PIP is a key part of Government reforms
Commenting in response to the broadcast, a DWP spokesperson said: "The assessment process for Personal Independence Payments has been extensively reviewed to ensure it is robust, the claims process is as straightforward as possible, and decisions are made based on the evidence provided.
"Since April 2013, just five per cent of decisions have gone to appeal and only two per cent of all PIP decisions have been overturned at appeal.
"We expect the highest standards from the contractors who carry out PIP assessments and work closely with them to continuously improve and ensure PIP is working in the best way possible."
Despite the Chancellor, George Osborne backing down on recent planned cuts to benefits, PIP still remains a key part of Government reforms to the benefits system, and requires thousands of people with disabilities to now apply for this new type of benefit in place of DLA.
Previously DLA was decided by a patient's doctor, however the PIP system uses contracted companies such as Capita to assess claimants who then report to the Department of Work and Pensions (DWP) who decide on the claims.
Statistics reveal that the DWP rejects 52 per cent of new PIP claims, and the first quarter of this year, 57 per cent of more 7,000 appeals were won by claimants.
To apply for PIP, claimants must complete a 35 page form before meeting their assessor. Assessments are then scored using a point system with claimants receiving points based on how well they can perform daily activities, including preparing a meal or getting washed or dressed.
Claimants receive zero points if they can perform a task well, while they must score a minimum of eight points to receive benefits of £22 per week. However claimants can sometimes receive maximum points if they can't perform a task at all. The maximum benefit available is £140 per week.
Cuts stripping away support from disabled people in the UK
The programme reported that Capita look to employ 'health professionals who are able to undertake a disability assessment – people who actually have an empathy with disabled people, have an understanding and desire to seek to improve the lives of disabled people.' However when Dispatches sent psychiatric nurse, Noel Finn undercover as a trainee disability assessor to see how PIP assessments were conducted, it was stressed that his relationship to claimants would be different to his role as a nurse and advises him to complete assessments quickly.
Witnessing various breaches in confidentiality, including the assessor (Alan) who was training him, photographing claimant assessment information on computer screens and making derogatory comments about claimants, the programme found that some assessors were not understanding in their role and did not appear to meet Capita's desired person specification.
Commenting on the programmes findings, a spokesperson for Capita said: "The comments and actions of this individual assessor clearly fall short of what we expect and are totally unacceptable. We are obviously appalled by and sincerely apologise for this individual's disrespectful comments and actions. If any employee does not meet our expectations we will always take appropriate action. This particular assessor, who was a contractor, no longer works for Capita.
"All our assessors are trained and expected to follow detailed processes regarding the handling and protection of data. This individual assessor's reported actions are clearly wrong and against our processes.
"Capita's focus is on undertaking quality assessments in an efficient and professional manner as required by the DWP. All our assessments are completed according to the requirements set out by DWP."
Several charities for people with disabilities have expressed their concern over the undercover footage and have called for an independent review into how benefit assessments are conducted.
Protecting the dignity and independence of some of the most vulnerable
Mencap is just one of many charities for disabled people which has spent years campaigning about disability benefit assessments. Head of policy at the Mencap, Dan Scorer said: "This Dispatches exposes utterly shameful behaviour by an assessor who mocks disabled people applying for vital financial support.
"We already know that disability benefit assessments are flawed, with wrong decisions made every day causing thousands of people to suffer emotionally and financially. Three in five decisions for Personal Independence Payments are overturned when challenged at tribunal, meaning many people have to live without the support PIP provides for months on end. This comes at a time when benefit cuts and the crisis in social care is stripping away the support disabled people in the UK can access.
"The DWP are paying private companies hundreds of millions a year to carry out these assessments. The Government should launch an urgent independent review into the true extent of this abuse of power and public money."
While deputy chief executive of Sense, Richard Kramer added: "We're deeply concerned by what we have seen in tonight's episode of Dispatches. The sight of 'fitness for work' assessors ridiculing claimants will cause distress for disabled people that already fear the assessments are geared towards saving money, rather than ensuring they receive sufficient benefit to live their lives.
"The Government must focus its efforts on improving the life chances for disabled people and make a long term commitment to protecting the dignity and independence of some of the most vulnerable people in this country."
To catch up on the episode, visit: http://www.channel4.com/programmes/dispatches/