Dementia cases fall as men lead healthier lifestyles
20-Apr-16
Article By:
Melissa McAlees, News Editor
The proportion of older people living with dementia has fallen by a fifth over the past two decades, as individuals are smoking less and living healthier lives, according to new research published in the journal Nature Communications.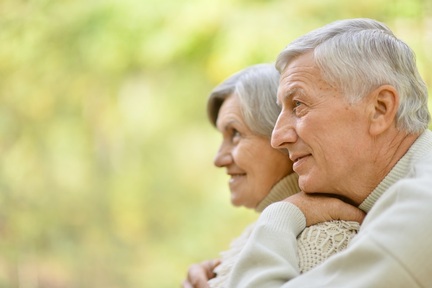 A team of researchers from three British universities revealed that the number of new cases of dementia is lower than had been predicted in the 1990s, estimated at around 210,000 a year in the UK as opposed to 250,000.
Although the change has been seen mainly in 'health conscious' men, the findings suggest that it is possible for all individuals to take preventative action to help avoid the condition, such as stopping smoking and reducing cholesterol.
Dr James Pickett, head of research at Alzheimer's Society, said: "It's encouraging to see research showing that the rate of new cases of people with dementia in the UK has fallen, indicating that lifestyle factors, such as better heart health, are helping to reduce the risk of dementia.
"However, people are living for longer and with other risk factors such as diabetes and obesity on the rise, there will still be over 200,000 new cases of dementia each year. That's still an enormous number of people who require better information and health and social care support."
As part of the medical research Council Cognitive Function and Ageing Study (CFAS), researchers interviewed 7,500 people in three regions of the UK (Cambridgeshire, Newcastle and Nottingham) which included detailed questionnaires about cognition and lifestyle.
This was repeated 20 years later in a new group of 7,500 people from the same localities aged 65 and over.
Researchers found steady rates of new cases of dementia in women over this time and a decrease in cases in men.
Although researchers are yet to identify what lies behind this trend, they believe it could be that men may be catching up on health gains that women already experience.
Better education, changes in diet and more awareness of the importance of exercise could all be contributing factors.
Commenting on the findings, Dr Pickett said: "The study indicates two thirds of new cases of dementia will be in women - this is in part due to the fact that women live longer, but it also appears that women are at a higher risk of developing dementia.
"Over the past 20 years the most significant change appears to have been a reduction in the rates of dementia amongst men.
"Since this study began, there have substantial improvements in our understanding of dementia and many people are now being diagnosed at an earlier stage of the condition. It's possible, therefore, that not all of these people would be identified using the methods of this study, leading to an underestimate of people with dementia."
Professor Carol Brayne, director of the Institute of Public Health at Cambridge University, who co-led the study, added: "Our findings suggest that brain health is improving significantly in the UK across generations, particularly among men, but that deprivation is still putting people at a disadvantage.
"The UK in earlier eras has seen major societal investments into improving population health and this appears to be helping protect older people from dementia. It is vital that policies take potential long-term benefits into account."