Grandmother pays tribute to 850,000 people living with dementia
25-Apr-16
Article By:
Melissa McAlees, News Editor
A Buckinghamshire grandmother is walking 850,000 steps to pay tribute to the 850,000 people living with dementia in the UK.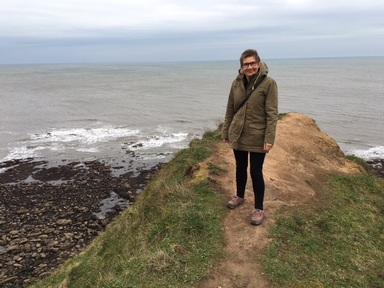 Liz Stoddard, a former nurse, has already raised more than £2,000 for Alzheimer's Research UK after pledging to walk one step for every person with dementia in the UK.
Explaining the reason behind the fundraising, the 60-year-old said: "Imagine all 20 Premier football clubs in the UK filled with people, plus Wembley. That's the same as the number of people who are living with dementia in the UK.
"They are cared for by family and friends who all know the terrible impact the condition has on those living with it.
"Any one of us could be affected by dementia. I am raising money for Alzheimer's Research UK to help my children live a life they can remember. Even the smallest of donations makes a difference and I have been so touched by the generosity of people in Buckinghamshire and beyond.
"My overall aim is to raise £8,500 – one penny for every person with dementia in the UK."
The inspiration to walk 850,000 steps came when Ms Stoddard's father passed away with vascular dementia aged 58. The former community psychiatric nurse now supports her family in caring for her mum Betty, who also has a form of dementia.
Aiming to finish her steps by the end of this summer, the grandmother-of-three has walked the roads and footpaths of the Chilterns and Ridgeway Path, which stretch over a number of counties.
Ms Stoddard will also complete a lap of honour at each of the premier football stadiums around the country, a salute to the number of people affected by dementia in the UK.
Jessica Hiscocks, regional fundraising officer for Alzheimer's Research UK, said: "We are so grateful to Liz for fundraising in this unique way while thinking of all those living with dementia in the UK.
"As Liz have emphasised, there are 850,000 people with dementia in the UK, as well as nearly 7,000 in Buckinghamshire.
"Alzheimer's Research UK is leading the way in finding treatments and preventions for dementia. We couldn't do it without supporters like Liz."
Ms Stoddard is keeping an online diary of her challenge as she walks around Buckinghamshire, which can be seen through her website at www.lapofhonour.org.
Each entry counts the number of steps she has reached, her route around the country and the latest interactions with members of the community.
To donate to Liz's walk visit: https://www.justgiving.com/lap-of-honour.