Tears of joy not sorrow streamed down the cheeks of one home care owner, when Leicester City became Premier League champions and he realised he'd missed out on £71,000 in winnings.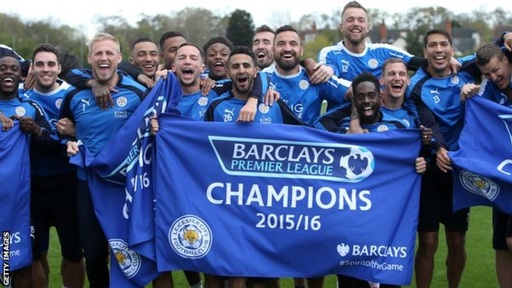 Leicester City fan John Pryke, owner of home care firm New Shoots Care, spent £20 on a 5,000/1 bet for his team to win the Premiership with bookies last August and says he has no regrets about cashing in his wager early to claim £29,000 instead of £100,000.
£29,000 too tempting to ignore
Having had much faith in his team, Mr Pryke became doubtful later in the season, fearing smaller teams would hamper Leicester's lucky streak and so opted to walk away with £29,000.
'I would have bought a bungalow'
Leicester City's Premier League victory was secure after Tottenham Hotspur drew with Chelsea in their match at Stamford Bridge on the evening of Monday 2 May.
John Pryke watched that game unfold at home with his 26 year-old son Chris, who has cerebral palsy. Having prematurely ended his dream of buying a bungalow with the £71,000, which would have made it easier for his son to get about the house, Mr Pryke cheered wildly at the tv.
'Lot of hassle moving'
"It's a lot of hassle moving anyway" was Mr Pryke's response after he saw Leicester, aka the Foxes, become champions.
The football fan spent some of his £29,000 winnings from Ladbrokes on a new kitchen and plans to landscape his garden. He also won a further £4,000 after placing a £10 bet on his team finishing in the top four at the end of the season at 400/1.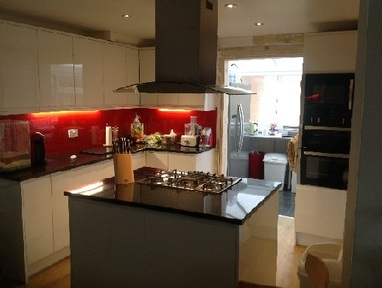 The company secretary at New Shoots Care, which provides home care to adults and older people in Leicester, also plans to invest some of his winnings in the home care business. He says his aim is to slowly grow the business without losing the ethos of the firm to provide the best care possible.
New Shoots Care was founded by Mr Pryke's wife, Julie, who spent 24 years caring for their son Chris and became 'disillusioned with the care given by certain care providers and agencies'. Her past experience in the care sector and work with Chris has proved invaluable for the firm which was set up in 2014.
And her son has been grinning just as much as her husband, ever since Leicester finished the season on top.
If goals were rabbits, Leicester City was a powerful breeder, populating the season with little bundles of joy as players found the back of the net 64 times this season.
Despite the long odds in August, Jamie Vardy's goal scoring had fans punching the air from August to November as he netted 22 league goals. Midfielder Riyad Mahrez didn't too bad either when it came to helping the team score.
This season saw the hunted become the hunters with the Foxes seizing chances to take the trophy. But it wasn't until Leicester nimbly beat Manchester City 3-1 in February that they became favorites to win in the bookies' eyes. So were the bookies asleep on the job? Mr Pryke thinks so, believing they were much slower than fans to see that Leicester could win the Premiership.
"They were pretty silly to rate Leicester so low."
Champion of the underdog
And Mr Pryke should know. He began supporting Leicester City in 1969 after the FA cup final against Manchester City.
"Unfortunately they lost the game and in that same year were relegated. I felt sorry for them and have followed them ever since."
Since the creation of the Premier League in 1992, only six clubs have won the title: Manchester United (13 wins), Chelsea (4), Arsenal (3), Manchester City (2), Blackburn Rovers (1... shocking enough) and now Leicester City.
For an eternity it seemed fashionable for school boys to be seen to back one of the 'Fab Four'; Manchester United, Manchester City, Arsenal or Chelsea. They ruled the roost until Leicester City outfoxed them.
For John Pryke and everyone else in his city, it is the moment they never dreamed of. People around the world now know where Leicester is. Their victory made some even bother to wonder what you call someone from Leicester.
Commentator goes wild as Jamie Vardy scores against Liverpool. His team beat Liverpool 2-0.
The Foxes found themselves hoisting aloft the Premier League's trophy at the team's King Power Stadium on Saturday 6 May, after a 3-1 win against Everton. And Mr Pryke and his son Chris were there to see it.
Win sees fan go loopy as Snoopy
Speaking the day before his team lifted the trophy, the home care provider said: "I'm going on Saturday dressed as Snoopy."
But this gesture clearly was not big enough. So, with a nod to the British band Queen and its song 'We are the Champions', Mr Pryke's Snoopy costume was pimped up to look like the Queen's lead singer Freddy Mercury.