The latest review conducted by the Care Quality Commission (CQC) has revealed that some people from minority groups across the UK, such as those with dementia, learning disabilities and mental health problems, are experiencing poorer quality care at the end of their lives compared to others, largely due to providers and commissioners not fully understanding their specific care needs.
In the new 'A different ending: Addressing inequalities in end of life care' report, the CQC reveals that only 67 per cent (27) out of 40 clinical commissioning groups (CCGs) surveyed, said they had assessed the end-of-life care needs of their local populations, while one third had not.
Of those surveyed, 27 of the CCGs who said they had assessed the end-of-life care needs of those in their local populations, just 18 per cent (seven) said they had commissioned specific services for at least one of the population groups as a result. This included developing specific services designed to support those whose social circumstance makes them vulnerable, including: older people, those with dementia, learning disabilities, mental health problems and those with chronic progressive illnesses other than cancer.
Delivering personalised, compassionate and sensitive care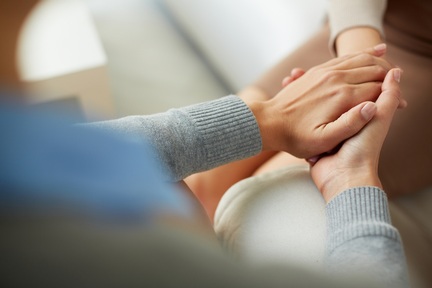 Chief inspector of general practice at the CQC, professor Steve Field, said: "While we know there are hospitals, GPs, care homes, hospices and community services across the country that are providing Good and even Outstanding care to people at the end of their lives, one person that does not get this is one person too many.
"A person's diagnosis, age, ethnic background or social circumstances should not affect the quality of care they receive at any point, but certainly not at the end of their lives. What is important is that everyone receives care based on their individual needs, delivered with compassion and sensitivity by staff with the right skills, and that there is regular and effective communication between staff and the dying person and their family."
The study revealed that local health and care services may not be fully-equipped to help those in the affected groups to access personalised care at the end of their lives, resulting in people's wishes not being met, or having access to a full range of options of where they may prefer to be cared for and die.
The CQC is calling for action to ensure that everyone has the same access to high quality, personalised care at the end of their lives, irrespective of their age, ethnicity, diagnosis, background, sexual orientation, gender identity, disability or social circumstance.
Although some commissioners and providers take an equality-led approach to care, the findings of the publication have raised concerns over some providers not fulfilling their duties under the Equality Act 2010. The Act states that all public bodies have a legal duty to consider the needs of a range of equality groups when carrying out their day to day work.
Making end-of-life care a priority for everyone
The CQC worked with the National Council for Palliative Care and Dying Matters Coalition to produce the report. Chief executive Claire Henry, commented: "We are glad to have helped the CQC with this report, which demonstrates the importance of making good end-of-life care priority for everyone. To do so, we need to understand people's needs and priorities, and shouldn't make assumptions about anyone. I hope this report brings about real change, because we are failing as a society if anyone suffers needlessly in their final weeks, days and hours."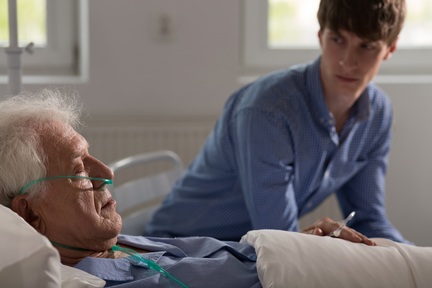 The National Council for Palliative Care (NCPC) is the lead body of Dying Matters which is calling for the Government to publish its response to the 2015 independent Choice review report on end-of-life care as a means to start addressing the issue.
The Choices Review, titled: 'What's important to me. A Review of Choice in End-of-Life Care' was originally published in February 2015 and contains a series of detailed and costed recommendations to improve palliative care with plans for implantation by 2020.
Furthermore, the NCPC commissioned a ComRes poll which revealed that 82 per cent of people living in Britain felt that end-of-life care for older people and those who are dying should be as much of a priority for the NHS as care for newborn babies.
Simon Chapman, director of policy and external affairs for the NCPC, said: "It is unacceptable for anyone to receive poor quality end-of-life care. It is especially troubling that people in these groups, so often overlooked and marginalised by the rest of society, also suffer poor care at the end of their lives. The Government needs to take immediate action to address these issues, starting with a response to the Choices Review."
"This report lays bare the ways in which different groups suffer needlessly as they approach death. Dying does not make equals of us all. Many individual caregivers are doing their best, but for excellent end-of-life care for all we need training, resources, support and above all leadership that sees this as a top priority."
The report further highlighted the importance of health and care staff having conversations with people who have chronic progressive illnesses other than cancer, including: heart disease, respiratory disease and dementia, informing them early about their end-of-life care as it can be difficult to know when they may be in the last year of their life.
In addition, the report raised concerns about people not being given appropriate care or the opportunity to make arrangements with their loved ones about how they would prefer to be cared for and die.
Early conversations and better coordination of services
Professor Bee Wee, national clinical director for end-of-life care at NHS England, said: "International comparisons rate the UK as the best country in the world for end-of-life care, and a recent survey again found that three quarters of bereaved people rated the overall quality of care for their relative as good or better. But there is clearly more that can be done to ensure that all patients experience good quality care, regardless of their age, gender, race, condition or other factor."
As part of the review, the CQC identified examples of both Good and Outstanding practice, including where training projects have been set up to develop new skills among care staff, supporting them to meet the end-of-life care needs of specific groups. The Care Quality Commission concluded that more needs to be done to vulnerable groups with personalised end-of-life care and to improve communication between care staff and those who are dying so that their needs can be identified and addressed.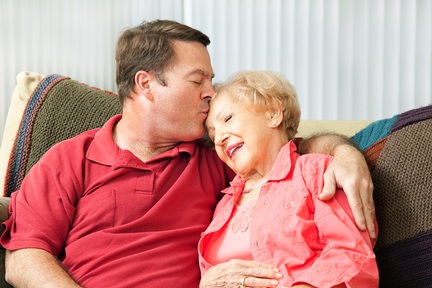 Don Redding, director of policy at National Voices, a coalition of health and social care charities, said: "The last months and weeks of life are when health and care services spend most time and money on us. Yet we know there are many gaps in coordinating the numerous services that should be caring for people.
"Health and care services need specific strategies to make sure they reach communities that are currently not receiving high quality care at the end of their lives.
"We want to see person-centred coordinated care for everyone, which means services focusing on the things that matter most to people. There is no more important time to achieve this than near the end-of-life."
The CQC advises early conversations should take place between staff, service users and family members to help them to make choices about their care that are appropriate and right for them. While it further recommended that there should be better coordination of services for those with complex needs or multiple conditions.
Interim chair of Healthwatch England, Jane Mordue, added: "Poor end-of-life care denies people a dignified, peaceful death and causes suffering to them and their loved ones. What's more, it comes at a huge financial cost to the NHS.
"Local Healthwatch have found lots of good examples of end-of-life care that fully involve patients and their families, and we know that many thousands of people are helped every year."
The findings of the review will help to inform the development of CQC's future regulatory approach across all sectors. Read the full report here or follow the conversation on Twitter, using the hashtags: #DifferentEnding #EndOfLife #BigConversation.