Singing for the Brain boosts memory and reconnects those living with dementia
10-May-16
Article By:
Melissa McAlees, News Editor
Singing for the Brain is a group activity which has been carefully designed for people with memory loss to receive the many health benefits that are woven into the fun of singing.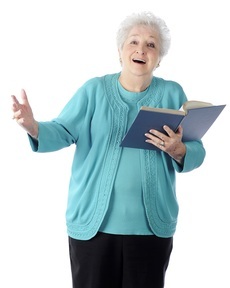 The scheme is run by Alzheimer's Society in 30 locations nationwide and aims to boost confidence, self-esteem and quality of life by involving people with dementia in interactive sing-song sessions.
Singing for the Brain started when founder Chreanne Montgomery-Smith noticed how many residents responded positively to music while working in a nursing home.
"One of the activities I carried out was a quiz which involved playing familiar tunes. The first week I did it nobody sang, the second week a few people joined in. By the third week everybody was singing along. One lady who didn't know her own name knew every song in the quiz and sang them all.
"It made me realise that people with dementia had a special ability to remember songs. Even if people with dementia can't talk, they may be able to sing, whistle, clap or tap their feet. It helps them, and their carers to feel life is worthwhile," she explained.
Singing for the Brain is led by a trained facilitator who encourages individuals to meet for light refreshments and chat beforehand to help people relax and get to know each other. Once the session starts, individuals gather in a circle and participate in exercises to warm up their voice, before singing a range of songs, either unaccompanied or sometimes using musical instruments.
Singing is not only an enjoyable activity, it can also provide a way for people with dementia, along with their carers, to express themselves and socialise with others in a fun and supportive group.
The power of music, particularly singing, can unlock memories and kick-start the grey matter that is an increasingly key feature of dementia care. Even when many memories are hard to retrieve, music is especially easy to recall.
Previous research has suggested that singing can reach parts of the damaged brain in ways other forms of communication cannot.
Professor Paul Robertson, a concert violinist and academic who has made a study of music in dementia care, said: "We tend to remain contactable as musical beings on some level right up to the very end of life. We know that the auditory system of the brain is the first to fully function at 16 weeks, which means that you are musically receptive long before anything else. So it's a case of first in last out when it comes to a dementia-type breakdown of memory."
Kathryn Smith, director of operations, added: "For a person who is living with dementia, memories can become increasingly hard to retrieve, however music can sometimes help recall due to the preserved memory for song and music in the brain.
"Many people with dementia are still able to enjoy music and sing even when they are starting to lose their language abilities. We know that singing can help people with dementia communicate, improve their mood, and leave them feeling good about themselves.
"Singing for the Brain groups can provide a way for people with dementia, along with their carers, to express themselves and socialise with others in a fun and mutually supportive environment."
For more information on Singing for the Brain visit: https://www.alzheimers.org.uk/site/scripts/documents_info.php?documentID=760