A new study has revealed that 56 per cent of people are putting off seeking a dementia diagnosis for up to a year or longer, according to research conducted by Alzheimer's Society.
The study launches as part of Dementia Awareness Week 2016 (15-21 May) highlighting dementia as the most feared health condition in the UK and explaining why nearly two thirds of people surveyed (62 per cent) felt a diagnosis would mean their life was over.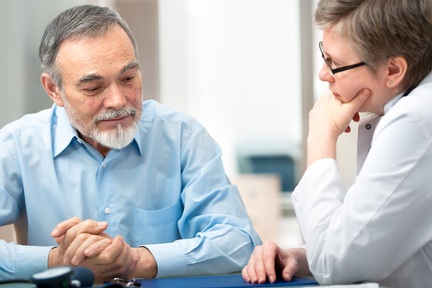 The Alzheimer's Society is calling for people to confront dementia and be aware that they can do something about the condition and receive help and support from the charity if faced with a diagnosis.
Chief executive of Alzheimer's Society, Jeremy Hughes, said: "Too many people are in the dark about dementia – many feel that a dementia diagnosis means someone is immediately incapable of living a normal life, while myths and misunderstandings continue to contribute to the stigma and isolation that many people will feel. This Dementia Awareness Week, we want to reassure people that life doesn't end when dementia begins.
"We know that dementia is the most feared health condition of our time and there's no question that it can have a profound and devastating impact on people, their family and friends – but getting a timely diagnosis will enable people with dementia to live as well as possible.
"We want everyone to know that Alzheimer's Society is here for anyone affected by the condition and there are lots of ways we can help you. It's time for everyone to confront dementia head on."
This year, more than 225,000 people will develop dementia, which is equivalent to one person every three minutes. The Alzheimer's Society is warning that a lack of diagnosis is preventing many people from having the chance to access the best treatment possible, as well as vital information and support.
Worrying dementia myths
Evidence suggests that the earlier someone with a dementia diagnosis receives information and support or treatment, the better their chance of living well for longer. Furthermore, an early diagnosis could enable thousands more people to plan their future while they still have the capacity to do so.
The YouGov survey of more than 2,000 adults revealed that there are still many worrying myths about dementia which could influence someone decision about seeking a diagnosis.
Almost one quarter of those surveyed thought that those who received a dementia diagnosis would instantly have to stop going out for a walk on their own, while nearly half of people thought they would have to stop driving a car.
A further 58 per cent thought they would find it difficult to join in conversation after a diagnosis and almost half of people were worried others would think they were 'mad', while 68 per cent worried they would no longer be the same person if they were diagnosed with dementia.
The survey revealed other myths including nearly two thirds of people think that a dementia diagnosis means no longer enjoying the things they used to, almost one quarter of people fear they would lose their partner or friends, while more than a third revealed they would put of seeking medical attention because they think dementia is just a 'part of the ageing process'.
The charity also revealed that nearly two thirds thought they couldn't seek help from a charity if they or someone close to them develops dementia.
'Diagnosis was a huge relief'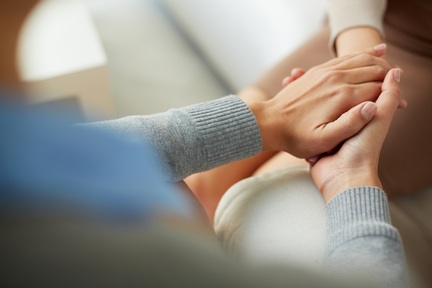 Joy Watson, 57, was diagnosed with early onset dementia in 2014 following six years of being unsure what her symptoms mean meant and being told she was expecting depression. She said: "When my GP finally told me I had Alzheimer's, after six years of battling with symptoms and not knowing what the cause was, I felt huge relief.
"For so long, I didn't know or understand what was wrong. All I needed was a diagnosis to be able to move forward with my life – and now I can. Through fantastic support from Alzheimer's Society I've found a new lease of life through my role as a Dementia Friend. I'm proof that a dementia diagnosis is nothing to be afraid of."
Comedian Rhod Gilbert has lent his support to Dementia Awareness Week, helping Alzheimer's Society to tackle common myths and misunderstandings associated with a dementia diagnosis and showing people that life doesn't end when dementia begins and that it is possible to live well beyond a diagnosis.
He said: "A dementia diagnosis can be daunting – but the only way to make sure that life doesn't have to end when dementia begins is by confronting your worries and seeking help.
"I know from personal experience that dementia can be really tough to deal with but I also know it's vital people worried about the condition go to charities like Alzheimer's Society for help and support. This way we can all tackle dementia together."
Alzheimer's Society offers a range of support services to help people affected by dementia, including Dementia Friends sessions, and dementia café.
To find out more help and support available following a diagnosis, visit: https://www.alzheimers.org.uk/