Almost a million people aged 75 and over live in poverty
Date Published:
16 May 2016 @ 13:37 PM
Article By:
Angeline Albert, News Editor
Some 950,000 people aged 75 and over are living below the poverty line in the UK, a report by the charity Independent Age has revealed.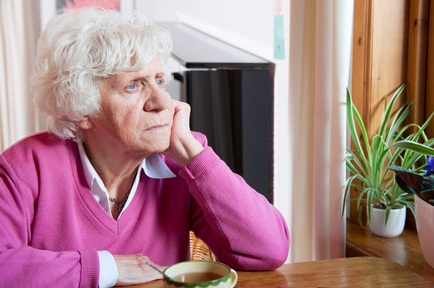 This equates to one fifth of the 4.8 million people this age according to the report 'The overlooked over-75s: Poverty among the Silent Generation who lived through the Second World War'.
The findings of the report include the issue of the over 75s being more reliant on the state pension but less likely to receive the income-related benefits they are entitled to. It also says people this age have very little savings to use in a financial emergency.
Many poor older people are struggling keep their house warm, pay for transport or home care.
Independent Age highlights the story of Beatrice aged 82, who lives alone in council housing.
She said "Last Christmas, people asked what I wanted and I just said, give me money instead of gifts."
She described being 'worried sick' about the freezer breaking because it helped her save money by buying in bulk.
"If it does pack up, I don't know what I'll do; all that is playing on my mind."
One third of people in Beatrice's age group have less than £1,500 in savings (1.6 million pensioners) and nearly one quarter have no savings at all (1.1 million pensioners).
'Enough in the bank to bury me'
Widower Jack, aged 86 has around £1,500 savings. He said "I've got enough in the bank to bury me [and] pay for all the bills, so my daughter doesn't have to do it."
Nearly three quarters of a million people over 75 have no source of income other than their state pension and benefits. Older pensioners' incomes are on average £59 a week lower than younger pensioners.
People this age are also less likely than younger pensioners to receive pension credit when they are eligible.
The report said 'Many over 75s are entitled to means-tested or disability benefits but don't receive them, meaning that they struggle on low incomes, despite their greater need for support.'
Of those who are 75 or over and eligible for Pension Credit, 39 per cent (750,000 people) don't claim it.
'Intergenerational fairness'
The report stated: 'It is vital that older pensioners are not lost in the political narrative. Intergenerational fairness must go in both directions.
'Those who lived through the Second World War must be given the support they need to prosper in their older age, rather than being left behind and overshadowed by their more prosperous successors.'
The report involves analysis of data mainly from the Family Resources Survey (FRS) of the incomes and circumstances of private households in the UK, and is based on data collected by the Office for National Statistics.
Independent Age is pushing for the government to ensure lower income pensioners continue to receive 'vital' universal benefits like the Winter Fuel Payment and a free bus pass.
The older people's charity also wants the government to guarantee that proposed reforms to Attendance Allowance will not result in a means test and reduced incomes for older people.
To read an executive summary of the report visit: www.independentage.org/media/1224684/pensioner-poverty-executive-summary_final.pdf