High blood pressure linked to vascular dementia, study reveals
19-May-16
Article By:
Melissa McAlees, News Editor
High blood pressure could 'significantly raise' the risk of developing the second most common form of dementia, according to a new study by The George Institute for Global Health, published in the journal Stroke.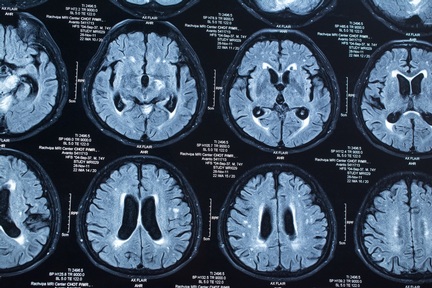 Researchers found that those living with a heightened blood pressure were associated with a 62 per cent higher risk of vascular dementia between the ages of 30-50.
Dr Doug Brown, director of research and development at Alzheimer's Society said: "While it is well known that high blood pressure can be bad for your heart, this research adds to the evidence that it can also be bad for your head.
"This is the largest ever analysis done on blood pressure and vascular dementia, which is caused by problems with blood supply to the brain, using the anonymised primary health care records of over four million people in the UK. The results show that even in your 30s and 40s, high blood pressure can significantly raise the risk of vascular dementia later in life.
"There is no silver bullet for preventing dementia, but everyone who is at risk of high blood pressure should get it checked regularly and receive effective treatment. Exercising regularly, not smoking and eating a diet that's rich in fresh fish, fruit and veg, and low in sugar and red meat can all help to lower your risk of dementia."
Researchers analysed the medical records of over four million people in the UK and found 11,114 went on to develop vascular dementia over a seven-year period.
The study revealed that patients aged 30-50, who had high blood pressure (hypertension), had a 62 per cent higher risk of vascular dementia, and a 26 per cent higher risk at age 51-70.
Researchers also found that high blood pressure was still a risk factor even after adjusting for the presence of stroke, the leading cause of vascular dementia.
Vascular dementia currently affects around 9.3 million people globally and is caused by a reduced blood supply to the brain due to diseased blood vessels.
Furthermore, more than five million people in the UK are unaware they have high blood pressure, defined as over 140/90mmHg. The condition now affects one in three adults with those aged 65 and over most at risk.
High blood pressure rarely has noticeable symptoms, but if untreated it increases a person's risk of a heart attack, heart failure, kidney disease, stroke or dementia.
Professor Kazem Rahimi, lead author and deputy director of The George Institute for Global Health, said: "Vascular dementia rates are increasing all over the world and will pose a significant economic and social burden in both developed and developing countries. So these results are particularly important.
"We already know that high blood pressure can raise the risk of stroke and heart attack and our research has shown that high blood pressure is also associated with a significantly higher risk of vascular dementia.
"Our results suggest that lowering blood pressure, either by exercise, diet, lowering drugs or blood pressure, could reduce the risk of vascular dementia."
For more information visit: http://stroke.ahajournals.org/