Margaret Willcox, the adult social care director for Gloucestershire County Council says moderate and low level support for people at home may no longer be available.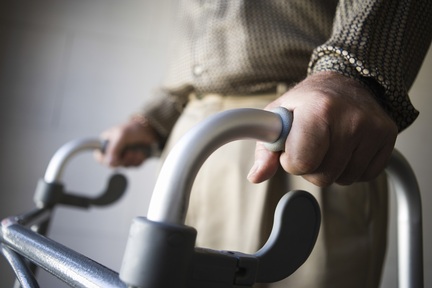 The newly-appointed vice president of the Association of Directors of Adult Social Services (ADASS), is currently halfway through her 41st year of employment in the sector and her memory is long.
"I could tell you what adult social care looked like in 1976".
In past decades she says "There was more money around. The funding was more stable and more predictable." And she says planning for funding "was more stable, for sure".
This is in stark contrast to the present status quo. "We've lost about 31 per cent of our funding in social care" she says, referring to the (ADASS) survey of 147 directors which revealed English councils' adult social care budgets had suffered a collective cut of £4.6bn since 2010.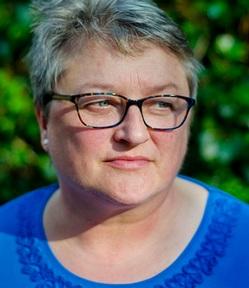 Moderate support not prioritised
Faced with financial constraints and in response to the demand for home care Ms Willcox says "Generally we're in a position where we have to decide what we can support and what we can't support.
"I think some of the lower level support we may have been able to give in the past, will not be available to people now. I think services that would have been given at a moderate level probably are no longer available for people. For example, prevention work for people who have lost a skill because of illness or accident or never learnt a skill."
Directors of adult social services departments now follow national criteria for eligibility, with people needing substantial or critical care prioritised.
Those requiring substantial or critical care are described as individuals who cannot do certain tasks themselves and don't have anybody else to do them for them; personal care, getting up, having their meals, getting dressed, mobilising, attending hospital appointments.
"We know medical interventions and good quality of life means disabled people are living longer and there are more of them. You have more people surviving at birth. Then you have the life expectancy of those disabled people is greater now than it used to be. You also have people with learning disabilities now living much longer and enduring such conditions as dementia, which would have been unheard of 15 years ago.
"It's a positive thing but nevertheless we need funding to be able to look after them." In 2014, Margaret Willcox's name was included in the Queen's New Year's Honours list and she was awarded an OBE for services to vulnerable people.
"Our mission in life is to support vulnerable people, when they need us, when nobody else can do that for them."
Secret crush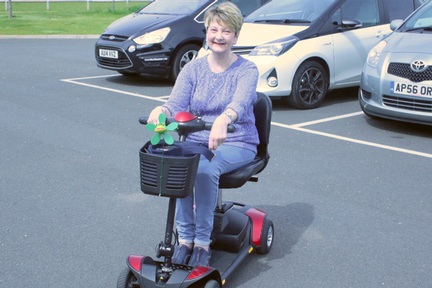 Sandie Bailes has multiple sclerosis and once described Harold Bodmer, director of adult social services at Norfolk County Council and now president of ADASS as her 'secret crush'. Not anymore. She has seen her personal budget fall from £21,000 a year to £18,000 the next, and it is currently £16,000.
"My budget was there to provide care and boosting well being. At the end of last year I was told my personal budget would only cover my personal care." Initially, Mrs Bailes, who lives with her husband, only needed four hours help from one care worker a week. She placed job adverts for home help. As her care needs increased, she hired four care workers to work 16 hours a week.
"I used to look forward to reflexology sessions. I can't afford that now. I was given a scooter to get to town. They paid for scooter batteries (£100 per battery). That scooter is my legs and now I'm worried my batteries will die and I won't be able to get out."
'The Barnet Graph of Doom'
Ms Willcox, says that she would need to examine an individual's case in full before commenting on it. She then talks about what is infamously known as the 'Barnet Graph of Doom'.
In 2012, research by the London Borough of Barnet came up with a diagram showing how the cost of social care would take every penny of Barnet council's budget within 20 years if councils didn't have sufficient funding and demographics, such as over 65 population predictions, became a reality.
"Most councils would just be social services they wouldn't be able to afford to fix pot holes, spend on infrastructure, collect bins, or anything else because all of the money would need to be spent on looking after the people who are vulnerable. That's not what people expect from their council."
Ms Willcox stresses the importance of maximising how services are used. "Making the most of third sector, private contracts (like meals on wheels) making sure people know there are local services available and innovations. We're using a lot more telecare." Alerts to hazards, medication management reminders are some of the innovations used in people's homes.
After training as a nurse (both psychiatric and general), before specialising in dementia care, Ms Willcox worked in the third sector before returning to the NHS and local authorities.
"There were times when local authorities had significant increases in money for various projects. And similarly the health service would. We rarely got them at the same time but one would always help the other. But now we both, I think, have significant levels of demand and insufficient investment".
£700m extra a year shortfall
On the subject of how much extra England's adult social care services actually need, she quotes a Local Government Association estimate, "We've calculated that we would need an additional £700m a year by 2019/20 in order to be able to cope with the levels of demand, the growing numbers of older and disabled people, the Deprivation of Liberty Safeguards (DoLS) work and the National Living Wage.
To save money, adult social care departments have had to reduce staffing, back office functions, maximise the way people travel and limit attendances to events.
But making less money go further is a battle no council can win. She knows the struggle for more money from the Government continues to be all uphill.
Ring fencing social care
On the role of social care minster Alistair Burt, Margaret Willcox says "He needs to continue to remind the government that social care needs to have secure funding in the same way as the NHS has, if it's going to survive to be a productive service and indeed if it's going to survive to complement the NHS".
"If people can't come to social services, they will end up at the door of their GP and their local hospital. And, if we don't have the funding in the future, we would have to look at what can we stop doing that we do now."