A new scheme has been launched in Scotland to improve nutrition and reduce health inequalities among older people.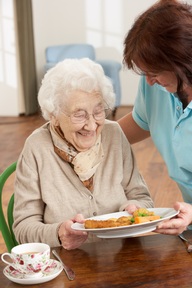 The Meal Makers project is an online web platform encouraging people to voluntarily cook an extra meal for an isolated older person living in their community. It is aimed at reducing food poverty, improving diets and breaking down the barriers that lead to loneliness.
Stuart Miller, development officer at Meal Makers, said: "Meal makers is an exciting, rewarding and innovative project that helps to tackle health inequality, food poverty and loneliness all at the same time.
"Bringing people from different ages, backgrounds and cultures together to become more involved in their communities is one of the best ways to improve mental well-being and break down some of the barriers that can lead to ill health.
"We are delighted with the number of volunteers who have signed up to cook so far and we have a number of cooks and diners who are regularly sharing meals in communities across Renfrewshire which is absolutely fantastic. We look forward to many more volunteers and diners signing up in the coming months."
Intergenerational community cohesion
Similar to a local, community-led take-away, Meal Makers volunteers are encouraged and facilitated to cook an extra portion of food for their 'diner', in a bid to strengthen local neighbourhood relationships.
Volunteers are required to sign up on the Meal Makers site and undertake a short safeguarding process before they can search and contact local diners.
The Meal Makers team work with local organisations to help reach diners, and also take direct referrals, including those from friends and relatives.
Adell Mitchell has been delivering home-cooked meals to her diner, Alison, for many years. They have since developed a friendship that goes beyond sharing food.
Alison said: "Adell has been visiting me for a few months now, she brings me a home-cooked meal once a week, made by her own fair hand. When time permits, we jump in the car (one faster than the other) and go for an afternoon tea, a trip to the garden centre or a day trip. "It's such a treat to have someone else cook for you and it's lovely to have someone else's baking. As well as food, we do enjoy companionship and we do have a giggle together."
'I would recommend it to everyone'
Commenting on the project, which started in 2014, Ms Mitchell said: "I was attracted to Meal Makers initially by its simplicity – you simply have to cook enough for one extra person, then share it.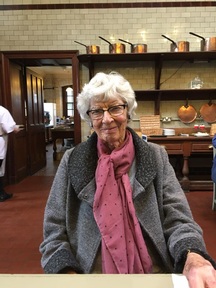 "There weren't any forms to fill in, paperwork to complete or boxes to tick. As someone who enjoys cooking, baking and talking about food, I knew I would enjoy this kind of voluntary work.
"I liked Alison immediately, she is so easy to get on with and we soon realised we had a few things in common. For example, we both enjoy art, we both work(ed) in education and we both went to the same primary school. I quickly started to look forward to seeing Alison on a weekly basis."
She added: "I really admire and respect Alison, I love listening to stories of her youth, her family, the war, her travels. She used to climb mountains and canoe and she loves to be outdoors in the fresh air.
"She has always been an independent lady, and I love to see her determination in remaining that way. She has such a great sense of humour and fun, she always makes me giggle and puts a smile on my face. I am truly honoured to know her and feel grateful that we have met.
"To be honest, I think I might be benefiting just as much, if not more, from my experience with Meal Makers. If you have one hour a week to spare I would recommend it to everyone. It's great for young people, great for old people and great for the community."
'Breaks down barriers'
Meal Makers is funded by the Scottish Government which initially provided £60,000 to start the project. An additional £60,000 has been provided by the Rank Foundation, a grant-giving charitable trust.
The project is run by Food Train, a successful charity that provides a range of services, delivered by volunteers, to older people in Scotland including: grocery shopping home deliveries, household support services and befriending services.
Michael Matheson, minister for public health, said: "Reducing health inequality is one of the priorities of this Government but we know that the solutions do not lie exclusively with the health service.
"One of the best ways to reduce health inequality is to bring people together, break down barriers in the community, and reduce isolation. Another key way is to improve diet and the availability of nutritious food, so Meal Makers is beneficial on a number of levels.
"I believe there are plenty of people out there who would love to help an older person in their community, but might not know how to go about it. Meal Makers uses an accessible website to make that connection."
Accessible nutritious food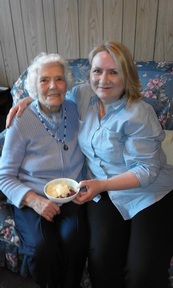 Michelle McCrindle, chief executive of the Food Train, added: "We were thrilled and excited to launch this neighbourhood meal sharing project, which connects people and local communities through food.
"Based on the successful 'Casserole Club' concept developed by Futuregov, our Meal Makers version for Scotland brings together volunteer cooks of all ages to help share home-cooked food with local older people struggling to cook for themselves.
"Food Train has a long history of creating accessible food for older people through our highly successful grocery shopping delivery service. Meal Makers provides a much needed and welcome extension to our service provision and helps fulfil our vision to get older people across Scotland eating well."
Between September 2014 and October 2015 Meal Makers reported a total of 807 shared meals, 441 hours of befriending and 103 'cook' and 'diner' matches.
The project is currently running across: Dundee, Glasgow City Council, Perth and Kinross Council, Renfrewshire and Edinburgh City Council.
For more information, to register as a cook, or to refer someone as a diner, visit: www.mealmakers.org.uk.