On 23 June, people in Britain will be voting either to stay in or leave the EU. If the UK takes the decision to leave, the impact on the health and care sector will be huge. The question is will it be better off?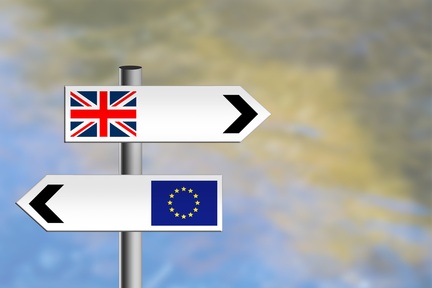 There are 10 million disabled people in the UK getting some kind of care and support. Nearly half a million older people and people with disabilities live in care homes and around the same number are cared for in their own homes. King's College London's Social Care Workforce Research Unit estimates that a fifth of the 1.5m care workers in the UK are foreign with the figure rising to a half in some cities.
The International Longevity Centre-UK published a report recently predicting that by 2037, the UK will have a shortfall of more than one million care workers.
This is why many in the care sector are opposed to the UK leaving the EU saying it will exacerbate the already problematic recruitment crisis affecting the care sector.
'Brexit would be dire for social care'
Robert Stephenson-Padron, managing director of London-based home care provider Penrose Care, is one of those who believes that "Brexit would be dire for social care".
He says: "Social care is experiencing an unprecedented recruitment crisis as well as many other challenges. Expelling EU nationals currently working in social care and making it even more difficult to fill posts going forward could turn a crisis situation into complete turmoil."
Immigration is a very emotive topic and Brexit supporters claim we will have more control over our borders if we leave the EU as currently there is freedom of movement within the EU enabling the NHS and social services to fill staff shortages with workers from outside the UK.
The Vote Leave campaign claims we will save money by exiting as EU nationals will no longer be able to get free treatment on the NHS. The campaigners say the UK has spent £6.2bn since 2007-08 on giving health treatment to British citizens in other EU countries but it has only got back £405m from EU members for treating their citizens in the UK.
The In campaigners say this large amount is because of British tourists and huge numbers of UK pensioners living on the continent in countries such as Spain who are heavy users of EU health services.
Immigration
On the subject of immigration, Mr Stephenson-Padron says: "For those who feel we may have some "unwanted migration" into the UK, open migration within the EU gives us the impetus to find out why people in our near abroad are leaving their native country. What can we do to help? Their challenges and suffering become ours. We begin to share hopes and aspirations – the building blocks to a better and more peaceful world."
Oliver Stirk, director of the home care provider Carefound, echoed this, saying "many organisations in the care sector are reliant upon employing staff from other EU countries and so any change in our relationship with the EU could result in even greater pressure on staffing at a time when it has never been more important to attract people into the industry". As does Martin Green, chief executive of Care England, which represents care homes, who adds: "The Care Sector relies very heavily on migrant staff so a Brexit would create many workforce issues. Sadly no one on either side of the debate has clearly laid out the position on staff recruitment in industries with a high dependability on overseas staff."
The care sector is indeed staffed by a large number of foreign workers. Figures from the Office for National Statistics and workforce data from the National Minimum Data Set for Social Care show that just in England 18.4 per cent of care workers was born outside of the United Kingdom, which includes 150,000 working in residential care homes and 81,000 working in adult domiciliary care.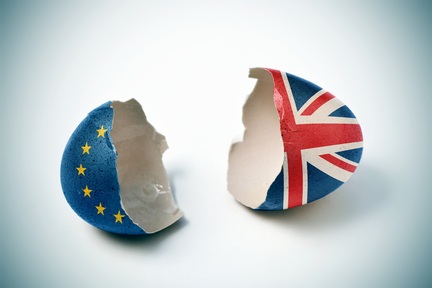 However many of these come from outside the EU, making up 191,000 of the total care workforce. In terms of the most recent migrant workers joining the social care sector, the top five countries of birth are India, Poland, the Philippines, Romania and Nigeria – only two of these are in the EU.
Leaving the EU will 'help solve recruitment problem'
MP Gisela Stuart and chairman of the Vote Leave campaign, believes that leaving the EU will actually help to solve the recruitment problem as she says: "If we vote to leave the EU on 23 June we take back control over immigration policy and can end the discrimination against people coming to live and work here from outside the European Economic Area. That will mean we can bring a permanent end to the problem care providers have had hiring nursing and other staff from outside the EU."
She also thinks that financially we will be better off as "by voting to leave we also get back control of the £350m that the European Union costs us each week. If we had withdrawn from the EU in 2008 this could have been enough money to avoid many if not all of the austerity cuts made to public services since then. Membership of the EU comes at a substantial cost and instead if we vote Leave we can use this money to remove the black hole in social care budgets".
The Vote Leave campaign has been prominently using this £350m figure on websites, posters and at events. However it came under fire from the UK Statistics Authority recently, with Sir Andrew Dilnot, its chair saying: "The UK Statistics Authority is disappointed to note that there continue to be suggestions that the UK contributes £350m to the EU each week, and that this full amount could be spent elsewhere.
"As we have made clear, the UK's contribution to the EU is paid after the application of the rebate. We have also pointed out that there are payments received by the UK public and private sectors that are relevant here."
Public spending and workplace rights 'will be eroded'
However James McGrory, Britain Stronger In Europe's chief campaign spokesman, claims that "if we left Europe, public spending would take a hit to the tune of £36bn – equivalent to a third of the NHS budget. That would mean deep cuts to public services, including the NHS. The Leave campaigns can't be trusted on health and social care – leading Leave campaigners have consistently campaigned for cuts to public services and increased privatisation of the NHS.
"For those working in care, being in the EU means better protection for workplace rights, including shared maternity and paid holiday entitlement. Leaving Europe would be a leap in the dark that would put the care sector and the jobs it supports at risk."
UK Government should have 'powers to kick-start care sector'
Paul Ridout, a lawyer specialising in health and social care issues at Ridouts Lawyers firmly believes that "the UK Government needs to be released from the shackles of Europe".
He says: "Social care is having real financial problems and if the Government wants to help there is nothing it can do as it is all down to Brussels. The Government should be able to encourage venture capitalist companies to invest in care homes by giving them a tax break but Brussels says they can't do that.
"Zero rated VAT would make a massive difference to care homes and would be a way of lessening the financial strains for the care sector. Yet at the moment, VAT is a matter for Europe.
"There are also irritating things about being in the EU such as employment law like time directives. If someone wants to make different rules about working times in different sectors, the Brussels bureaucracy prevents that. "EU makes decisions and there is nothing we can do to lobby against them. Social care is UK driven and the UK should have the powers to be able to kickstart the sector."
Disability rights
For those worried about disability rights, Steve Scown, chief executive of the charity Dimensions, points out that leaving the EU "would not automatically lead to exiting the European Convention of Human Rights. They are separate things. A requirement for membership of the EU is participation in the ECHR but not vice versa".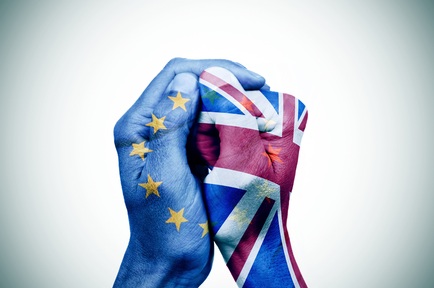 "Individuals with disabilities who have had recourse to Europe to challenge British legislative and judicial decisions (think bedroom tax) would still have this power. For now."
However if we left the EU, the Government would then be able to withdraw from the ECHR if it wished.
Mr Scown questions whether "the UK disability voice is now loud enough to compel Government to enact the same level of anti-discrimination legislation we currently enjoy via the EU".
Polls have shown that older people are more likely to vote to leave the EU. They are also more likely to actually go and vote in the election. Young people are more likely to vote to stay in the EU and will feel the impact more than other age groups yet conversely only half of people aged between18-34 are predicted to vote.
So the outcome of the election, which will undoubtedly have a massive impact on the health and social care, could well end up depending on how apathetic young voters turn out to be.
To have your say on this very important issue go to www.homecare.co.uk/news/article.cfm/id/50/will-health-social-care-better-off-brexit