Patients with skin cancer in England will be the first in Europe to have access to new drugs which can stall progression of advanced (unresectable or metastatic) melanoma by an average of eight months, compared with standard treatment.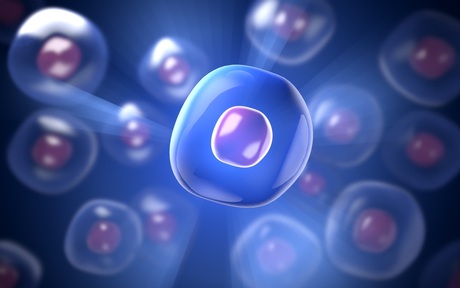 NICE (National Institute for Health and Care Excellence) has published final draft guidance on nivolumab (Opdivo, Bristol-Myers Squibb) with ipilimumab (Yervoy, Bristol-Myers Squibb).
Nivolumab and ipilimumab are part of new immunotherapy cancer treatments that disable the natural restrictions preventing the immune system fighting cancer cells.
About 1,300 people could be eligible for the drug combination each year, however doctors will need to be ensure patents are fit enough and willing to tolerate its often significant side effects such as diarrhoea and liver damage.
Professor Carole Longson, director of the Health Technology Evaluation Centre at NICE, said: "After one of the fastest drug appraisals NICE has carried out, these promising new immunotherapy treatments for advanced melanoma look set to significantly extend the life of people with the condition.
"The evidence we examined was very promising and I know further trials are ongoing which have also released encouraging data.
"The committee concluded that the availability of an effective new treatment option such as nivolumab in combination with ipilimumab would be valuable for people with advanced melanoma who are fit enough to tolerate it."
Life expectancy for those with advanced skin cancer is currently under two years. Melanoma accounted for around 1,750 deaths in 2012 in England, and 12,200 people were diagnosed in 2013, according to Cancer Research UK.
The NHS will receive a discount on the combination treatment agreed between the company and the Department of Health.
In February this year, NICE recommended nivolumab (Opdivo, Bristol Myers Squibb) for advanced melanoma.
NICE has also recommended ipilimumab (YERVOY, Bristol-Myers Squibb) as a possible treatment option for adults with advanced melanoma twice, once in patients that have not been treated before and again in patients that have previously been treated. In addition, NICE recommends pembrolizumab (Keytruda, Merck Sharp & Dohme) for advanced melanoma used before and after prior treatment with ipilimumab.
The final draft guidance is now with consultees, who have the opportunity to appeal against it. Until NICE issues final guidance, NHS bodies should make decisions locally on the funding of specific treatments. Once NICE recommends a treatment 'as an option', the NHS must make sure it is available within three months of its date of publication.
The final draft guidance, 'Nivolumab in combination with ipilimumab for treating advanced melanoma' is available from the NICE website at https://www.nice.org.uk/guidance/indevelopment/gid-tag522.