Delay in dementia diagnosis 'puts older people's health at risk'
21-Jun-16
Article By:
Melissa McAlees, News Editor
Many older people could be at an increased risk of engaging in potentially unsafe activities due to lack of dementia diagnosis, according to new research published in the Journal of the American Geriatrics Society.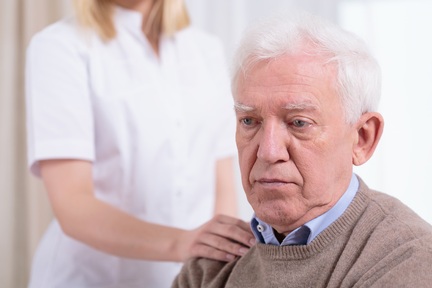 People who have signs of probable dementia but have not yet been formally diagnosed are nearly twice as likely as those who have been diagnosed to be performing potentially unsafe activities such as cooking, driving, and managing their medications and finances.
Study author, Dr. Halima Amjad of the Johns Hopkins University School, said: "When patients receive a formal dementia diagnosis, their families are typically aware that, at some point, their loved ones will not be able to drive or will need more help with their medicine.
"But when people are undiagnosed, families and friends may ignore or be unaware of functional problems that already exist.
"Just because someone has dementia doesn't mean they can't do these things on their own. But if both physicians and families are aware, then they can get safeguards in place."
Researchers analysed data from more than 7,600 participants in the National Health and Aging Trends Study, which has gathered health information for medicare beneficiaries age 65 and older since 2011.
Participants took part in periodic physical and cognitive exams as well as interviews to assess their health as they age.
Researchers found around 1,000 participants had 'probable dementia' based on their performance on cognitive tests, including 457 who had a formal dementia diagnosis.
Dr Amjad commented: "Likely some of the participants are very early in the disease which is why it hasn't been diagnosed yet, but we do know dementia is under-diagnosed."
It has been suggested that reasons for under-diagnoses can include patient denial or unawareness of their own symptoms, or physicians' reluctance to formally diagnosis a condition that has no treatment.
Compared to participants without cognitive problems, those with dementia - whether diagnosed or not - were less likely to take part in unsafe activities.
However, 28 percent of those with undiagnosed dementia were driving, compared to only 17 per cent of those with diagnosed dementia.
Similarly, almost 30 per cent of people with undiagnosed dementia were still handling their own finances and 42 per cent were preparing hot meals for themselves, compared to 12 per cent and 17 per cent, respectively, of those with a dementia diagnosis.
Dr Amjad believes safeguards should be put in place to help those living with dementia carry out everyday tasks.
"It's a case by case basis to say what a person can do and what they can't do. Yet, earlier diagnosis helps families put these safeguards in place and prepare for safety issues, rather than making decisions in a time of crisis," she said.
According to Alzheimer's Society 56 per cent of people put off seeking a dementia diagnosis for up to a year or longer as it is one of the most feared health conditions in the UK.
Chief executive of Alzheimer's Society, Jeremy Hughes, said: "Too many people are in the dark about dementia – many feel that a dementia diagnosis means someone is immediately incapable of living a normal life, while myths and misunderstandings continue to contribute to the stigma and isolation that many people will feel.
"We know that dementia is the most feared health condition of our time and there's no question that it can have a profound and devastating impact on people, their family and friends – but getting a timely diagnosis will enable people with dementia to live as well as possible."
For more information visit: https://www.alzheimers.org.uk/