Almost half of people in the UK live with chronic pain
21-Jun-16
Article By:
Ellie Spanswick, News Editor
One third to half of the UK population is living with chronic pain, new evidence published in the online Journal BMJ Open has revealed.
The study conducted by researchers at Imperial College London was supported by the British Pain Society and Arthritis Research UK and predicts that the number of people living with chronic pain is more likely to rise as the population ages, which can cause disability and distress among the 28 million adults living with the condition in the UK alone.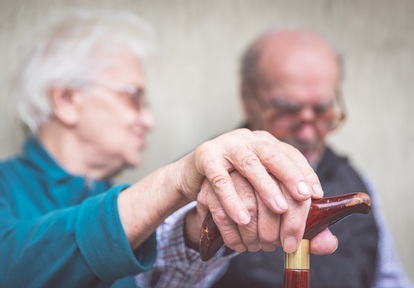 The authors of the study estimate that approximately 44 per cent of the population experience chronic pain, with up to 14 per cent living with widespread chronic pain.
Director of external affairs at Arthritis Research UK, Olivia Belle commented: "This is an important study, which starkly shows the devastating impact that chronic pain is having on people in the UK.
"As our population continues to age and obesity rates rise, we are only going to see these numbers grow. And although we may not be able to see it, living in pain, day in and day out, can have a devastating impact on people's lives, affecting their independence, mobility and ability to stay in work.
"There is also, unsurprisingly, a direct link between chronic pain and depression. If we are going to address this growing need, we need better pain management and better treatments to relieve pain."
Prior to conducting the study, researchers found there was no consensus on the proportion of people living with long-term pain the UK. Imperial College researchers scoured relevant databases to find research on different types of pain published after 1990.
Researchers reviewed 1,737 articles and 19 studies involving nearly 140,000 adults before deeming them suitable for inclusion in their final analysis. Relevant studies focused on population based estimates on chronic pain which included pain that lasted for more than three-months and chronic widespread pain, such as fibromyalgia.
The study analysed the data from seven studies on chronic pain and revealed that between 35 and 51 per cent of UK adults are affected. Researchers further analysed the combined data, estimating that the number of people affected to be more than 43 per cent of UK adults.
The data revealed that almost two third of people aged 75 and over, experienced chronic pain, indicating that if current trends continue, the burden of chronic pain could increase further as the population ages.
Study author, Dr Alan Fayaz said: "I am impressed by the sheer volume of people that experience chronic pain. We can only presume this figure will increase further in line with an ageing population. What is also quite remarkable, and alarming, is the proportion of the young (working population) who also report chronic pain – up to 30 per cent in two of four included studies – one would expect pathology related to chronic diseases to be less prevalent in these populations."
"Chronic pain is costly at an individual and societal level; in the USA direct and indirect healthcare costs attributable to chronic pain outstrip those of cancer and cardiovascular diseases combined, and yet it doesn't have anywhere near as high a profile as either disease. But there seems to be a reluctance to talk about pain, maybe because it isn't as visible or as measurable as other conditions, despite the fact that it can have a devastating impact on quality of life. I think the Government need to work with organisations like the British Pain Society to challenge these conceptions, much in the way they have done with mental health.
"Establishing crude prevalence estimates gives us an idea of the scale of the problem but we need tools to help us identify those most severely effected - so that we can ensure they have access to the best care (and by this I mean multidisciplinary care) available, irrespective of their geographical location."
Furthermore, researchers revealed that women were more likely to be affected by chronic pain, irrespective of their age or the type or cause of pain experiences.
The study highlighted increasing prevalence of chronic pain since 1990 and estimate the prevalence of chronic pain among people in the UK to equate for 43 per cent of approximately 28 million people.
Researchers added: "Such prevalence data does not itself define need for care or targets for prevention, but reliable information on prevalence will help to drive public health and healthcare policymakers' prioritisation of this important cause of distress and disability in the general population."