The new NICE quality standard for the care of older people in their own homes, calls for home care providers to carry out 30 minute visits unless shorter visits have been arranged in advance and for formal personalised care plans to be drawn up.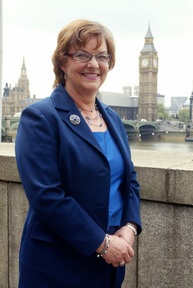 The guidance by the National Institute for Health and Care Excellence (NICE) highlights how home care providers can help older people stay independent for as long as possible. Around 470,000 people used local authority funded home care services in England last year, the majority of these were aged 65 and over.
The standard encourages providers to ditch the 'one size fits all' approach, saying home care plans should be personalised to what each person wants and how their needs will be met. Family members and carers should be involved in the decision process if possible.
Older people using home care services should have visits of at least 30 minutes except when short visits for specific tasks or checks have been agreed as part of a wider package of support, says the guidance.
Continuity of home care workers is another priority for delivering person-centred care as well as a home care plan explaining to the older person what the home care provider will do if there are late or missed visits.
If home workers get to know the person they are caring for, they understand them and their needs. In turn it builds the person's confidence in the service and makes feel safe, says NICE.
The guidance has been welcomed by Bridget Warr, chief executive of the United Kingdom Homecare Association, who said: "Providing consistent care is vital, so having a team that is well versed and familiar with an individual's needs means that high-quality person-centred care can be delivered."
A report from trade union UNISON earlier this year revealed that nearly three quarters of councils were limiting their home care visits to just 15 minutes, with home care workers expected to carry out activities such as helping people to wash or preparing a meal in that short time.
Local authorities in England spent around £1.4bn on home care services for people aged 65 and over in 2014-15. This is set to increase as around one in four people in England will be over 65 by 2035. NICE hopes the new quality standard will help providers deliver high-quality home care services for older people at a time when demand for such services is set to grow. To view the guidance go to https://www.nice.org.uk/guidance/QS123/chapter/List-of-quality-statements
click here for more details or to contact United Kingdom Homecare Association