Obesity and smoking 'reduce the chance of successful arthritis treatment'
23-Jun-16
Article By:
Ellie Spanswick, News Editor
People living with rheumatoid arthritis could be advised to quit smoking and lose weight to maximise their chances of being treated for arthritis successfully, according to a new study published by the McGill University in Montreal, Canada.
The study revealed that the likelihood of achieving sustained remission for patients living with early rheumatoid arthritis was significantly lower in those who smoke and are obese.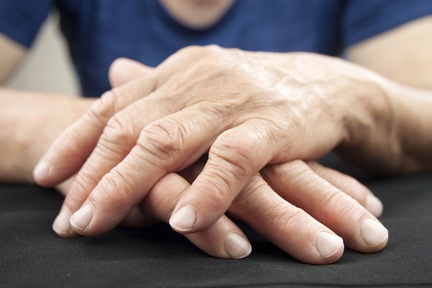 Study investigator Dr Susan Bartlett from McGill University said: "Despite the high prevalence of excess body weight and smoking among rheumatoid arthritis patients, relatively little is known about whether and to what extent these modifiable lifestyle factors impact the likelihood of achieving sustained remission.
"Our findings show that not smoking and a healthy body weight - lifestyle factors which can be modified by patients - can have a significant impact on becoming symptom-free."
The research was presented at the recent European League Against Rheumatism annual congress, which allows scientists to assess the impact of a patients BMI and smoking habits on the time taken to achieve sustained remission in the first three years following a diagnosis.
Researches analysis more than 1,000 patients over a three-years who were considered to have 'disease activity'.
Patients reported on outcomes and medication usage at each visits, of those surveyed, just under half of the men in the study were overweight, while one third were obese and one fifth smoked. Less than one third of women were overweight, one third were obese and 15 per cent smoked.
The study highlighted that smoking and carrying excess weight had significant implications, both independent and combined on the likelihood of patients achieve sustained remission. For example: a non-smoking male with a healthy BMI was found to have a 41 per cent probability of achieve sustained remission within three years, compared to 15 per cent for obese, male smokers.
The findings highlight the benefits of quitting smoking and achieving a healthy body weight when trying to overcome the symptoms of rheumatoid arthritis.