Dementia diagnosis 'pointless' if no help is on offer, say doctors
24-Jun-16
Article By:
Ellie Spanswick, News Editor
Doctorsat the British Medical Association (BMA)'s annual meeting on Wednesday 22 June backed a motion which said a dementia diagnosis without support would be pointless.
A Government drive to increase the number of people receiving a dementia diagnosis has been criticised by medical professional, accusing ministers of caring more about 'targets' than ensuring people who receive a diagnosis are supported.
Cash for diagnosis
Around 850,000 people in England are thought to be living with dementia, with GPs receiving £55 incentive for each new case reported, resulting in the number of people being diagnosed almost doubling in the past six years.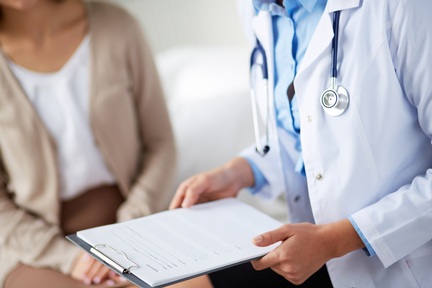 A BMA spokesperson said: "Diagnosing and treating dementia effectively is one of the most important challenges facing the NHS and early identification can play an important role in helping patients plan their care. This is something doctors from all parts of the NHS are involved in, both in community and hospital settings, with many using their clinical skills and professionalism on a daily basis to provide the best care for these vulnerable patients and their families."
"However, this can sometimes be undermined by politically motivated targets that are not based on good clinical practice. The BMA's GP committee recently successfully lobbied for the scrapping of an ineffective system that provided unethical financial incentives to practices for identifying cases of dementia. More widely, all healthcare professionals across the NHS want greater investment and support for all dementia services, so that the current unacceptable waiting times to access specialist help can be reduced to enable patients and carers to get more rapid access to much needed treatment and support."
The latest figures reveal around 435,000 people in England have been diagnosed with dementia in recent years, compared to 250,000 people in 2009.
Though more than 150,000 extra cases have been diagnosed so far, chair or the BMA's community care committee, Dr Gary Wannan, said it has 'not led to patients getting help' and highlighted that although a 'diagnosis could be useful' there is currently no treatment for dementia and condemned the Government for a lack of services to help people with their condition.
Doctors further criticised the number of patients being left in 'limbo' after being told they had dementia with many being left with long-waits to see a specialist.
'Overtly paternalistic approach to healthcare'
National clinical director for dementia at NHS England, Professor Alistair Burns added: "Awareness of dementia is at its highest and we believe that timely diagnosis of dementia allows people to access the emotional, practical and financial support that brings.
"There are now around 435,000 people with a formal diagnosis of dementia who can benefit from post diagnostic support. We want it to be normal to talk about memory problems and to encourage people to come forward for an assessment if they or their families have concerns.
Describing the motion as a 'disappointing step backwards, chief executive at Alzheimer's Society, Jeremy Hughes, commented: "As has been acknowledged today, there is a desperate lack of fundamental support for people given a dementia diagnosis and this needs to be address urgently.
"However, this deeply concerning situation is not improved by simply denying someone a dementia diagnosis by regarding diagnosis as 'pointless', for which reason the motion carried today is a disappointing step backwards. We feel strongly that a diagnosis of dementia gives an individual the opportunity to be at the centre of making important decisions about their future while they still have the capacity to do so, such as advanced care planning and putting a power of attorney in place. It is through a timely diagnosis of a day-to-day level, a person can maximise the time they have by taking a dream holiday or spending more time with family and friends.
"This overtly paternalistic approach to healthcare overlooks that a person will have their own priorities and should have choice and control in their lives. Instead, the focus should be of social service cuts have had such an impact on the services available."