Inspirational fundraiser raises £7,000 for Alzheimer's Research UK
30-Jun-16
Article By:
Ellie Spanswick, News Editor
Alzheimer's Research UK has recently benefitted from a £7,000 donation by dedicated fundraiser, 81-year-old Gordon Hobbs.
Mr Hobbs has spent the past five years taking part in the charity's Target Twelve Hundred fundraising challenge which challenges participants to raise £1,200 over 12-months.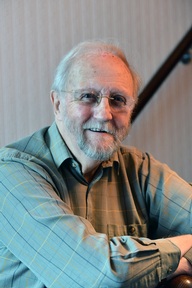 The 81-year-old fundraiser, who lives in Sutton-in-Ashfield, Nottinghamshire, first signed up to the Target Twelve Hundred challenge in 2011 after his wife Dinah was diagnosed with Alzheimer's disease.
Since her diagnosis, he's been committed to raising funds for Alzheimer's Research UK, and managed to raise £7,000 with the help of his local church, Skegby Methodist.
Former advertising manager, Mr Hobbs said: "Alzheimer's Research UK's Target Twelve Hundred challenge is a great way to raise money for a fantastic cause. It appealed to me because it gave me an ambitious target to aim for and because I could spread my fundraising out over 12 months it was achievable – and enjoyable.
"When Dinah was diagnosed with Alzheimer's disease it was a huge shock to our family. To be told your wife has a disease from which she isn't going to get better, only worse, is incredibly hard to accept.
"She is still able to live at home, I take her to day centres on Monday, Tuesday, Wednesday and Friday but she is getting very forgetful now.
"Research is the only answer to dementia, and I'm proud to support Alzheimer's Research UK and to do what I can to defeat this condition.
In addition to raising a huge amount for the charity, Mr Hobbs has completed the challenge more times than any other fundraiser, hosting a series of charity dinners, bowls tournaments, coffee and breakfast mornings through the year. His latest breakfast morning on 4 June raised £450, while a dinner at a local hotel raised £400.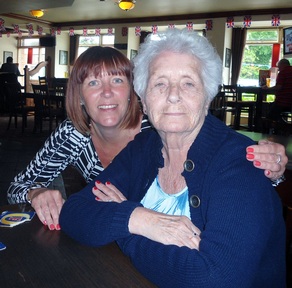 Regional fundraising officer at Alzheimer's Research UK, Jessica Hiscocks, commented: "Gordon has raised an incredible amount of money for Alzheimer's Research UK over the past five years and we are extremely grateful for his support.
"There are 850,000 people across the UK living with Alzheimer's disease and related dementias today, including nearly 11,000 people in Nottinghamshire. With no treatments to stop the disease process in its tracks, we urgently need new ways to combat this devastating condition.
"Alzheimer's Research UK invests in research projects that hold the best hope of finding preventions, treatments and a cure for dementia.
"We rely on public donations and it's thanks to people like Gordon we can provide crucial resources for our scientists and fund pioneering research, driving the next breakthrough."
For more information on the Target Twelve Hundred Challenge for Alzheimer's Research UK and to sign up, email: fundraising@alzheimersresearchuk.org or call: 0300 111 5555.