Councils plan to invest an extra £308m in adult social care
01-Jul-16
Article By:
Ellie Spanswick, News Editor
Local councils are planning to spend an extra £308m on adult social care services this year, increasing their spending by 2.2 per cent to £14.4bn, new figures have revealed.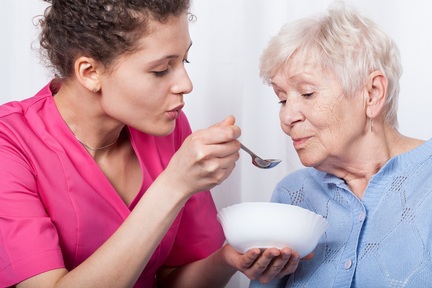 A new revenue allows for increased flexibility as part of the historic local government finance settlement seeing spending increase by more than two per cent, at the same time council taxes will remain low and average bills are expected to be less in real terms in 2020 than they were in 2010.
Communities secretary Greg Clark commented: "At a time when local authorities are playing their part in paying down the deficit, more than £300m extra will be invested this year to deliver high-quality adult social care services.
"Councils will have almost £200bn to spend on services over the lifetime of this Parliament and I'm pleased the vast majority are also making use of new flexibilities to prioritise the services people really care about."
Local authorities are continuing to deliver a better deal for local taxpayers by keeping costs low and maintaining public satisfaction with services.
Budget statistics reveal that local authority revenue expenditure and finance for 2016-17 will increase overall spending on:
• children's and families social care services by up to £136m;
• police services by up to £143m;
• public health services by up to £175m;
• adult social care by up to £308m.
As part of the long-term local Government finance settlement, local councils have nearly £200bn to allocate towards services over the lifetime of the current Parliament, including an extra £3.5bn for the care of older people and those who are vulnerable. This is significantly more than the Local Government Association (LGA)'s required estimate of £2.9bn in October 2015.
Up to £2bn worth of funding will come from the new flexibility to introduce a two per cent 'social care precept' – the equivalent of £23 a year on an average Band D home in 2016 to 2017 – which will help local authorities to provide dedicated care services for the UK's increasing older population.
An additional £1.5bn will be made available for councils to work with the NHS to ensure that care is available for older and vulnerable people, including after hospital treatment through the Better Care Fund.
The Local Government Association's portfolio holder for community well-being, Cllr Izzi Seccombe, said: "These figures paint a very partial picture of the state of adult social care. Councils' adult social care budgets are under severe funding pressures, with the cost of the National Living Wage for many local authorities swallowing up the two per cent precept they have been able to raise through council tax to pay for social care.
"On top of this, councils are having to meet growing demand from an ageing population as well as the cost of Deprivation of Liberty safeguards (DoLs), all against the backdrop of closing a £5bn funding gap over the past five years.
"Adult social care needs to be properly funded by Government, which is why we continue to call for the £700m Better Care Fund money earmarked for the end of the decade to be brought forward to 2016/17 to help alleviate these growing social care pressures."
It is anticipated that by the end of this decade, councils will be 'self-sufficient', funded by revenues they raise locally rather than central Government grants, giving them control over an additional £13bn of tax revenues.
For the three-years following 1 April 2016, local authorities are also able to spend any revenues they generate from selling surplus assets, including property or shares and bonds to fund the costs of improvements to essential services.
The figures reveal that local authorities are planning to raise more than £80m to reinvest in transforming existing services.
Read the full report here.