Care minister who 'prioritised NHS over social care' quits post
06-Jul-16
Article By:
Angeline Albert, News Editor
Social care minister Alistair Burt has announced he will resign from his frontbench post this September.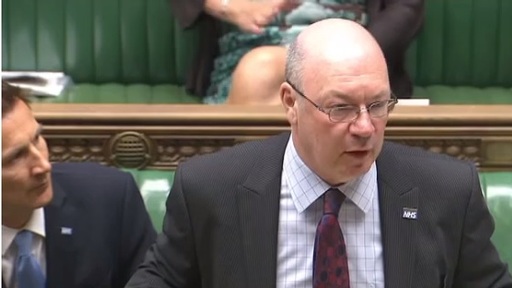 The minister said he made his decision to quit prior to the EU referendum and had informed Health secretary Jeremy Hunt of his intentions weeks ago.
Alistair Burt revealed his departure plans at the despatch box after Health Questions in the House of Commons on 5 July.
He told MPs: "This is not a sudden post-Brexit resignation, it's not catching."
"A few weeks ago I made clear to the Secretary of State and to the Prime Minister and the Chief Whip that I wouldn't after the referendum be seeking a post in what I expected to be a reshuffled government – and in the event, I hope to carry on with my duties until September."
Mr Burt's resignation comes after 12 months in post following his appointment as a Department of Health minister after last year's general election.
As MPs expressed their sadness at his decision to join back benchers, Martin Green, chief executive of Care England, which represents care homes and other care providers said "I think we were all both surprised and saddened by the resignation of Alistair Burt.
"During his time as the Minister for Social Care, Alistair has had a good understanding of the issues and a very open relationship with key figures in the sector. Throughout his time as the minister, Alistair has been a steadfast advocate for social care."
'Steadfast advocate' but hands were tied by cuts
Mr Green added: "Unfortunately, Alistair Burt's time in office has coincided with an era of austerity and he has been part of a government that has neglected social care and prioritised the NHS.
"That said, Alistair has always understood the important role that social care plays in delivering support to people and he has always understood the interdependency between health and social care.
'New social care minister must be combative to fight social care's corner'
When asked by carehome.co.uk who should be the next minister to take up the social care portfolio, Mr Green said tellingly: "It is not for me to advise the new Prime Minister on the make-up of her Government, but I hope that she will choose somebody who understands the interface between health and social care, and is combative enough to fight the corner of social care, in the Department of Health, which is totally NHS focused."
Vic Rayner, executive director of National Care Forum said "The care sector is in a position of great uncertainty, with significant concerns over funding, workforce, development and meeting the changing needs of the population.
"Going forward, there is a need for strong advocacy for the sector within government. We need a champion who understands the challenges and is determined to fight the corner for adult social care. In addition, in light of the Brexit vote and the potential implications for adult social care, it will be critical to have someone in role who is ready to listen, engage and act from day one."
Caroline Abrahams, charity director at Age UK stressed the importance of ensuring "a really able and energetic replacement is lined up to take up the role, without any gap. A new minister who is prepared to fight hard for a better deal for social care will find they receive huge support from the sector."
Mr Burt spend 24 years in numerous Conservative ministerial posts. Last night, Alistair Burt, the MP for North East Bedfordshire, tweeted "I'm retiring from front bench to spend more time with my Shed".