Councils should help the care sector invest in more technology if they want people to live well in their homes, disability campaigners say.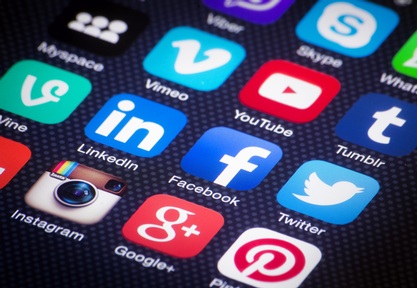 The Voluntary Organisations Disability Group (VODG), whose membership includes voluntary and not-for-profit care organisations believes commissioning practices must keep pace with technological change to ensure people receive quality home care.
The disability group is calling on local authorities to commission services based on 'outcomes' rather than fixed hourly rates to give care providers the confidence to invest in technologies, which it says can improve quality of life and cut long-term care costs.
Remote personal trainers in smart watches, movement sensors to stop people falling, finger print–based door entry systems and even apps that launch instructional videos when placed near appliances such as a kettle, can all make living at home an easier experience.
The VODG report 'Technology is changing the way we live. Can it also transform the way we deliver adult social care?', published this week, highlights how social care providers are using technology to improve services.
VODG says digital technology is enabling people using care services to exercise greater choice, control and autonomy and to live more safely.
The use of GPS systems to ensure that people remain within an area they can safely manage, movement sensors that tell staff whether someone has fallen, gadgets (from medication dispensers to talking microwaves) that promote independence, and touchscreen technology to aid communication, all have roles in adult social care.
New technology requires significant up-front investment by care and support providers which can generate long-term savings, by reducing someone's reliance on paid staff but these technological solutions are rarely commissioned by local authorities, the charity argues.
VODG chief executive Professor Rhidian Hughes said: "Digital technology offers opportunities to improve how we support people both at home and in residential care, how we communicate with people with specific communication needs and how we enable people to remain as independent as possible while managing the risks."
Valuable data from movement sensors that monitor activity within someone's home, can be used as evidence to adjust support packages and inform risk assessments. In certain circumstances, monitoring equipment may be used to reduce staff support.
TV set-top box contact
The VODG report details how Nottingham Community Housing Association (NCHA) has developed a TV set-top box communication system called SMaRT Messenger which allows support staff, friends and family to send text, image and video messages directly to a service user's TV without interfering with their normal TV viewing.
SMaRT Messenger allows support staff to communicate more efficiently and effectively with users of services. Friends and family can also download a free app and deliver their own messages directly.
Holly Dagnall of Nottingham Community Housing Association who contributed to the report states: "As a housing and care provider we recognise the significance that technology can play in supporting people, and we continuously work hard to develop new and innovative approaches to ensure quality service delivery."
The VODG described the challenge in relation to commissioning and procurement of moving to outcome-focused care planning. Silo working, a fear of change, worries about safeguarding as well as uncertainty over revenue funding were highlighted in its report.
Social care inquiry
The report coincides with Government's social care inquiry which is calling for evidence on innovative approaches to the design and delivery of adult social care, including the use of technology.
On 9 June, the Government's Communities and Local Government Committee launched an inquiry into the financial sustainability of local authority adult social care and the quality of care provided.
As well as asking for the care sector's views on the impact of the 2015 Spending Review, the two per cent council tax precept, the Better Care Fund, National Living Wage and whether the funding available for social care is sufficient, it seeks views on the effect of local authority adult social care commissioning practices and market oversight functions on their local social care markets.
The deadline for written submissions is Friday 19 August 2016.
To give your views visit:
www.parliament.uk/business/committees/committees-a-z/commons-select/communities-and-local-government-committee/news-parliament-2015/adult-social-care-launch-16-17/
To read a copy of the VODG report visit www.vodg.org.uk.