Older people are 'avoiding' difficult conversations about ageing
11-Jul-16
Article By:
Melissa McAlees, News Editor
Millions of older people are putting off difficult conversations about ageing until times of crisis, or are not having them at all, according to new research from Independent Age, the older people's charity.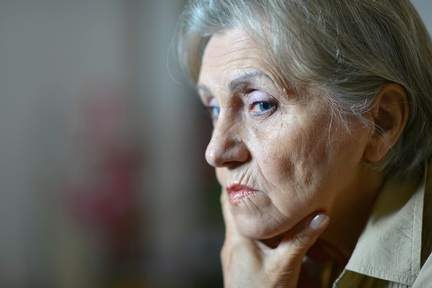 Research conducted by ComRes suggests that around seven million people aged 65 and over have never had a conversation with their family about key issues including: preferences for end of life care, where they would like to live if they can no longer live at home, and who will care for them.
More than a quarter of those aged 65 or over have revealed they do not intend to discuss these issues in the future.
Janet Morrison, chief executive of Independent Age, said: "For many families, having these conversations will never be easy. For older people, it can mean facing the prospect of losing independence. For their relatives, it can mean facing the thought of losing a loved one or feeling overwhelmed by a sense of responsibility.
"But these are issues that only get more pressing with time. It is vital that families start talking about these issues now, so they're not left making important decisions at times of crisis or suddenly struggling to cope with significant caring responsibilities."
The charity has warned that by putting off difficult conversations about ageing, families risk making rushed decisions about care, health, housing and financial matters at times of crisis.
The survey asked just over 2,000 British adults the topics they would find most difficult to discuss with their families.
The report found that while the vast majority of respondents believe it is important to talk to older relatives about preferences for end of life care, followed by 'who will care for me when I'm older if I need it' and 'where I would like to live if I can no longer live at home', only a minority have actually had these conversations.
The research has revealed a number of reasons why people are putting off talking about ageing, ranging from the practical to the emotional.
Nearly two thirds said 'not wanting to worry or upset the person I am talking to' prevents them having a conversation about preparing for older age, while nearly half said 'not wanting to face up to the issue' and 'not knowing how to start the conversation' has stopped them.
Independent Age has launched a new online guide to help families who want to talk to relatives about ageing. It lists the top five conversations the charity believes all families need to have, as well as information and tips on how to start a conversation.
The charity believes it is important for families to have conversations. Cuts to social care budgets and a rapidly ageing population mean fewer people are receiving care from local councils, and older people are increasingly reliant on informal care from family members or left facing huge care bills.
It is estimated that the number of older people living with a disability will rise from 2.9 million to 4.8 million between 2015 and 2035. Over the same time period, the number of disabled older people receiving informal care is projected to increase from 2.2 million to 3.5 million.
According to figures from Association of Directors of Adult Social Services (ADASS), local councils provided 400,000 fewer people with social care services in 2013 and 2014 than in 2009 to 2010.
Independent Age also suggests that families should not just be left alone to deal with these difficult and often complex issues. A range of key agencies – from information and advice providers, to local authorities and the NHS – must improve the accessibility of information on care, to help people have meaningful, informed conversations.
For more information visit: https://www.independentage.org/information