Come what May? Political shake up sees social care wait for dust to settle
13-Jul-16
Article By:
Angeline Albert, News Editor
Britain's new Prime Minister Theresa May may have moved into 10 Downing Street, but as old cabinet ministers step down for their replacements, many in social care are wondering what this change means for them.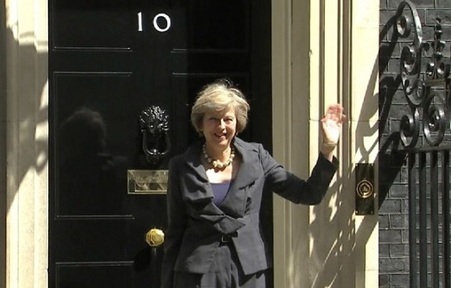 A report by the Association of Directors of Adult Social Services (13 July) has revealed a gaping black hole in the social care budgets of councils who collectively need £940m just to keep services running at the same level as last year.
Meanwhile, many Downing Street advisers left with the exit of David Cameron. But they and former shadow cabinet ministers, who quit after refusing to work with Labour leader Jeremy Corbyn, were not the only ones to leave office.
The departure of the Government's social care minister Alistair Burt, announced to MPs in July as a decision taken weeks before the EU referendum, leaves a social care sector vacuum in Whitehall. Some now ask not: 'who will?' but 'who should?' step in to fight for the sector.
After local authorities said they couldn't afford it, it was Alistair Burt who kicked into the long grass the Care Act's lifetime cap on an individual's care costs set at £72,000, by agreeing to delay until 2020 a decision on the implementation of this aspect of the legislation.
Although the care costs cap failed to materialize last April, the introduction of the national living wage that month did, adding to the sector's costs. Councils are now making clear their additional two per cent precept on council tax each year from 2016-20 will do too little to plug social care's funding hole.
Unmet housing needs of disabled and old
The disability charity Papworth Trust is urging Theresa May to prioritise the housing and work needs of disabled and older people.
"Over the course of her premiership, we will work with her Government to make sure that unmet housing needs are met for disabled and older people - so that we do not solve one housing crisis by creating another", said Vicky McDermott, chief executive of the Papworth Trust.
"We will work with the new Cabinet to ensure that the social care crisis is properly addressed by Government.
"Theresa May was clear in her leadership campaign that the reality of people across our country is often not reflected in the rhetoric from MPs in Westminster.
"We aim to play an active role in helping ministers to understand what needs to be done to address the growing crisis in adult social care and provide solutions to help ensure the Government can create a system that is fit for purpose."
Britain's political uncertainty may be over with the crowning of Theresa May, who has been likened to a new headmistress tasked with disciplining her Tory boys.
She has already promised to abandon some of George Osborne's deficit-busting plans. Remember those repeated calls during Chancellor Osborne's speeches on cuts that he was 'fixing the roof while the sun shines?'
Many in social care are now looking to Mrs May to fix social care's roof, because the sun is far from shining on the sector and some heavy clouds are here.