Housing and care provider receives grant to support innovative care services
15-Jul-16
Article By:
Melissa McAlees, News Editor
A leading housing and care provider has been awarded funding to introduce and boost initiatives that directly improve the lives of older people across Scotland, particularly for those living with dementia.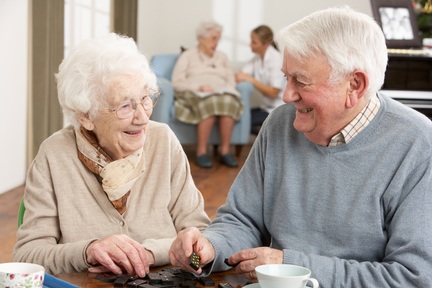 By successfully securing £75,000 from the Scottish Government's People and Communities Fund, Bield Housing Association - Flexicare (Glasgow) will channel the funding towards a range of projects with the potential of benefiting more than 850 people, including around 250 older people living with dementia.
Brian Logan, chief executive at Bield, said: "We are understandably delighted to have secured this substantial funding which opens up new possibilities to enrich the lives of so many people across our developments.
"The benefits of these projects go well beyond what is plainly obvious – for every older person whose quality of life improves, family, friends and carers also stand to gain immensely.
"The funding is also testament to the success of past initiatives, which have provided fantastic opportunities and have delivered significant improvements to the social, physical and mental well-being of hundreds of people."
The People and Communities Fund focuses on the promotion of social inclusion and helps to fund projects that encourage communities to 'come together'.
The fund will support the continuation of the Evening Support Service at Thornhill Court in Falkirk, a pioneering scheme which provides a twice-weekly opportunity for older and frail people to enjoy social activities - allowing their carers valuable respite.
It will also help to provide additional 'Bistros' across several Bield developments, which are designed to provide a safe environment for people and families living with dementia, bringing the joys of restaurant eating to comfortable and familiar surroundings.
Bistros were previously introduced after Bield staff recognised that people who used their service experienced feelings of anxiety when they were put in unfamiliar surroundings.
Furthermore, a hugely popular and innovative scheme to encourage tenants to become 'tech savvy', following on from the success of the original 'Fit2gether' programme, will also be developed. Volunteers will continue to help tenants learn to Skype long-distance friends and relatives, send emails and pay bills online.
Commenting on the importance of the funding, Communities Secretary Angela Constance MSP, said: "This funding means Bield will continue to deliver a range of initiatives to improve the lives of older people across Scotland.
"Every community in Scotland has different challenges and aspirations and there is not a one-size fits all approach to tackling poverty and social isolation.
"Our People and Communities Fund is giving organisations like Bield the support, help and confidence to make a difference in communities."
Kevin Row, fundraiser at Bield, added: "The reality of this funding is that it will improve so many lives across the whole country. There are many individuals at all of our developments who work very hard to enable such positive projects and I know that there will be a lot of excitement generated with the announcement of this funding.
"It is vitally important that older people in this country have access to fulfilling and beneficial projects and this is very much in keeping with Bield's 'free to be' ethos."
For over 40 years Bield have been developing housing and care services to enable Scotland's older people to live the life they want.
For more information, visit: http://www.bield.co.uk/
click here for more details or to contact Bield Housing Association - Flexicare (Glasgow)