Eye and smell tests could be used to help spot the early signs of dementia, years before people experience memory symptoms, new research has suggested.
The study conducted by London's Moorfields Eye Hospital revealed that the thickness of the retinal nerve and protein deposits in the eye could be used to detect the early signs of neurodegeneration. The research was presented at the Alzheimer's Association International Conference (AAIC) 2016 in Toronto on Tuesday 26 July.
Researchers conducted a type of eye scan called spectral domain optical coherence tomography (SD-OCT) on 33,068 people aged 40-69. Scientists measured the thickness of the retinal nerve fibre layer (RNFL), which is known to decrease with age, while participants also took part in memory tests, to gauge reasoning and reaction time.
Non-invasive eye testing to spot brain changes
Having thinner retinal nerve fibre layers was found to be associated with poorer performance on the cognitive tests, and for each additional test the RFNL was one micrometre thinner.
Research manager at Alzheimer's Society, Dr Clare Walton, said: "Changes in the brain associated with dementia can begin several years before any memory symptoms appear. This research suggests that some of these changes happen in the retina of the eye too, which could give us a relatively easy, non-invasive way to spot them early.
"Eye tests are fairly common for older people, so there is great potential to incorporate additional tests into their regular check-up. These tests could help to identify people at risk of dementia who would benefit from further investigation but will not become a primary way to diagnosis the condition.
"Large studies like the UK Biobank are vital to allow researchers to uncover subtle biological changes, such as these described in the eye, that can be used as early indicators of dementia. These studies are always looking for more people – both with memory problems and without – to participate and we encourage people to sign up to take part in dementia research via the Join Dementia Research website."
A build-up of Amyloid protein, in the brains of people with Alzheimer's disease, is known to accumulate in the retina and has previously proven to indicate the early signs of Alzheimer's.
An additional study presented at the AAIC 2016 compared methods of visualising amyloid protein deposits in dissected eyes, as well as in dogs who had symptoms of Alzheimer's disease. Scientists used polarization imaging as a non-invasive and sensitive way to identity amyloid deposits in the retina.
Focusing on the senses, researchers from Columbia University Medical Centre presented the results of two studies which highlighted a decreased ability to identity smells as a potential early indicator of cognitive impairment or dementia.
Two studies focused on sense of smell, compared two established characteristics of dementia with the amount of amyloid protein in the brain and also the size of a brain area that is considered important for memory.
Decreased sense or smell linked to cognitive decline
Researchers used the University of Pennsylvania Smell Identification Test (UPSIT) to test the sense of smell in nearly 400 older people who had not been diagnosed with dementia, taking scans of their brains to check for thinning of the entorhinal cortex – the area of the brain important for memory that is often affected early in Alzheimer's disease. Participants were assessed over a four year follow-up period, in that time, 50 of them developed dementia.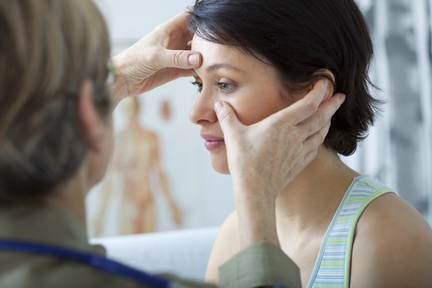 Impaired sense of smell and thinning of the entorhinal cortex was associated with their diagnosis and a decreased sense of smell predicted their cognitive decline.
A further study conducted by the same research team compared how well a declining sense of smell was able to predict cognitive decline by comparing it to the amount of amyloid protein in the brain- another crucial hallmark of Alzheimer's disease.
Researchers were able to use the UPSIT score to rate a person's sense of smell and brain imaging and spinal fluid analysis to calculate the level of brain amyloid protein in 84 people.
During follow-up periods of two to four-years 67 per cent of participants exhibited signs of memory decline, while researchers found that the amount of amyloid protein present alone predicted memory decline. Those with impaired sense of smell were considered three times more likely to have memory problems.
Director of research and development at Alzheimer's Society, Dr Doug Brown commented: "These studies add to growing evidence that sense of smell can be affected in the early stages of dementia. However, there are many reasons why people might lose their sense of smell – the natural ageing process, some medications, and more than 60 medical conditions can all affect someone's ability to sniff out certain smells.
"While less invasive tests for dementia would be incredibly useful, we need larger studies to test how reliably sense of smell can be used as an early predictor of memory decline and dementia.
"Most people experience some sensory loss as they age, so anyone with an impaired sense of smell shouldn't be immediately worried about dementia, but if you have noticed changes to your sense of smell at any age, it's advisable to speak to your GP."