Soaring number of people diagnosed with diabetes costs NHS £1bn each year
04-Aug-16
Article By:
Melissa McAlees, News Editor
The amount spent by the NHS for diabetes drugs has increased to almost £1bn a year, according to a new report.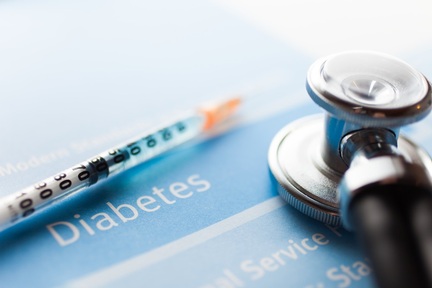 NHS Digital's report 'Prescribing for Diabetes' has revealed diabetes now takes up ten per cent of the cost of prescribed drugs in England, reflecting a rise in the number of people who have the disease.
Robin Hewings, Diabetes UK head of policy, said: "The report shows the effect that the soaring number of people diagnosed with diabetes is having on the NHS's bottom line. However, it is important to remember that diabetes medication, such as insulin, is lifesaving, and people with diabetes need their medication to manage their condition well in order to reduce their risk of serious complications such as blindness, amputations and stroke.
"As well as being personally devastating these complications are also extremely costly to the NHS. The health service spends £10bn every year managing diabetes, and the vast majority of this cost is spent managing potentially avoidable complications.
"We are spending more on things going wrong than helping people manage their condition well in the first place. This is why preventing cases of Type 2 diabetes, combined with providing people diagnosed with diabetes with prescribed medication and the support and care they need to manage their condition effectively, will help to reduce costs to the NHS in the long-term."
The report shows the total cost of drugs for diabetes has increased by £88m in 2015/16, bringing the annual primary care prescribing spend on this drug classification to nearly £1bn - around £2.6m per day.
The report also reveals that in the last financial year, nearly 50 million prescription items were dispensed in England for the treatment and management of diabetes. This is in-line with a steady increase year on year in the percentage of the population being treated for diabetes.
The World Health Organisation (WHO) has issued a global call to step up prevention and treatment of the disease, as the number of people living with diabetes has almost quadrupled since 1980 to 422 million adults.
Diabetes is a chronic, progressive non-communicable disease (NCD) characterised by elevated levels of blood glucose (blood sugar). It occurs either when the pancreas does not produce enough of the insulin hormone, which regulates blood sugar, or when the body cannot effectively use the insulin it produces.
Type 1 diabetes is an autoimmune condition and can develop at any age. It usually appears before the age of 40, particularly in childhood. The pancreas does not produce any insulin – the hormone that regulates blood glucose levels. If the amount of glucose in the blood is too high, it can, over time, damage the body's organs.
In Type 2 diabetes, the body either does not produce enough insulin to function properly, or the body's cells do not react to insulin. Around 90 per cent of adults with diabetes have Type 2, and it tends to develop later in life than Type 1.
Dr Margaret Chan, WHO's director-general, said: "If we are to make any headway in halting the rise in diabetes, we need to rethink our daily lives: to eat healthily, be physically active, and avoid excessive weight gain.
"Even in the poorest settings, Governments must ensure that people are able to make these healthy choices and that health systems are able to diagnose and treat people with diabetes."
For more information, visit: http://digital.nhs.uk/pubs/presdiab0516 or https://www.diabetes.org.uk/