People who are deaf or who have hearing loss often face costly and unnecessary barriers to communication when they visit the GP or other NHS services, according to new research.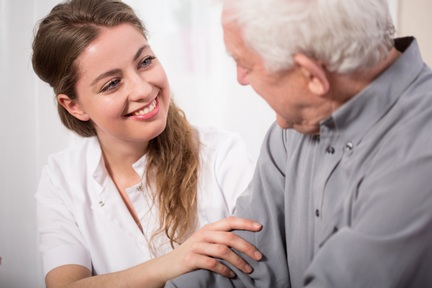 To reduce missed appointments and ineffective care, Action on Hearing Loss, a national charity, has welcomed the launch of the Accessible Information Standard, which was introduced on 1 August 2016.
The Accessible Information Standard requires all providers of NHS care and publicly funded adult social care to meet the communication and information needs of people with disabilities and sensory loss, including the one in six people living with a hearing loss.
Paul Breckell, chief executive at Action on Hearing Loss, said: "This is a welcome step forward for people who are deaf or have a hearing loss. We hope that health and social care professionals will see that far from being a box-ticking exercise, this is a real opportunity to provide better care and better outcomes for patients who have previously faced barriers when accessing health and social care."
The charity's 'Access All Areas' research found that most people with hearing loss are forced to struggle with the phone or go in person to book appointments for lack of other options such as online booking.
Similarly, one in seven had missed an appointment because they had not heard their name called out in the waiting room, and more than a quarter had said they did not understand their diagnosis after seeing their GP. Two thirds of those needing a British Sign Language (BSL) interpreter did not get one.
NHS England estimates that missed appointments for people with all levels of hearing loss costs the NHS at least £14m every year.
A previous report by the Royal Voluntary Service also detailed the impact hearing loss has on older people. It revealed that half a million over-75s have not told family or friends about their hearing loss and two in five over 75s whose hearing has deteriorated are affected socially.
David McCullough, chief executive of Royal Voluntary Service, said: "This research proves how vital it is that we normalise hearing loss and hearing aids so older people seek the help they need.
"There is a worryingly high level of under-diagnosis and as we are living in an ageing society this is a problem that is only going to grow. We believe that the voluntary sector has a role to play in ensuring older people with hearing loss are linked up to services in the community so that no older person is left lonely and isolated."
Previous research has identified that hearing loss and loneliness are often linked in a vicious circle. Family members can help older people recognise the symptoms and take action but those who live alone and are already isolated, are less likely to take notice or address their hearing loss and are consequently more likely to become further isolated.
The stigma, combined with lack of understanding about the potential for treatment, is also causing many to refrain from seeking help with their hearing loss. The most common reason given was that it 'wasn't bad enough'. Other reasons include concerns that they would not be taken seriously, thinking nothing could be done about it and having learnt to live with it.
There are more than ten million people in the UK who live with some degree of hearing loss and as society ages the number of people experiencing hearing loss is set to grow.
Hearing loss can be linked to loneliness and isolation, reduced quality of life, poor physical health including an increased risk of cardiovascular disease and dementia – with those with severe hearing at five times the risk of developing the condition, depression and other mental health issues.
Professor Sue Hill, chief scientific officer of NHS England, previously said: "Hearing problems are a growing challenge with over ten million people living with some form of hearing loss. This is a significant problem at any age and with approximately one in six individuals currently being managed and supported with the condition, it is vital that there are ongoing campaigns to raise awareness about the condition.
"Public recognition and acceptance of hearing loss is an important step to ensuring that individuals with this condition can communicate effectively and fully participate in society."
Colin Campbell, an audiologist and director of professional services at Specsavers, added: "Experts recommend a hearing test every two years for those aged over 55. If any sort of hearing loss is detected, then annual tests will be advised thereafter. But getting a hearing test is one of those things people put off not just for months after they first suspect a problem, but for years. 'You'd be amazed how many times I've heard the words, 'I don't know why I didn't come sooner'."
Action on Hearing Loss is the national charity helping people confronting deafness, tinnitus and hearing loss to live the life they choose. Action on Hearing Loss enables them to take control of their lives and remove the barriers in their way, giving people support and care, developing technology and treatments, and campaigning for equality.
The charity has produced resources to help people explain to their GP what support they need. For more information, visit:www.actiononhearingloss.org.uk/ontherecord.