'We were caught when we were trying to get our act together' says manager of 'Inadequate' home care agency
Date Published:
05 Aug 2016 @ 14:36 PM
Article By:
Angeline Albert, News Editor
A home care manager has said the Inadequate rating received from care inspectors doesn't reflect the good work done to improve the service.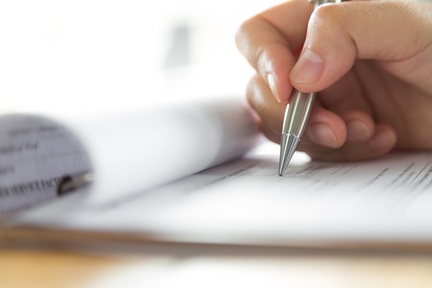 First Choice Home Care & Employment Services Ltd – Hackney, which cares for 429 people in the London boroughs of Hackney and Camden, was rated Inadequate following a visit by Care Quality Commission (CQC) inspectors in May and June.
In its 4 August report, CQC inspectors said: 'Calls were not being monitored and there was no effective system to make sure people had their visits on time.'
Inspectors said regular care workers had been described as kind and caring 'however, when replacement care workers were used people were not happy as late and missed visits became more of a problem."
Late and missed visits
One person told inspectors: "Lateness is always a problem and sometimes there are no visits at all. If they don't turn up I can't take my medicines."
'Staff did not always treat people with respect and were not always attentive to people's needs', the report said.
The regulator's inspectors heard 'a number of negative comments where people did not feel safe.' 'One person told us that they did not feel safe when they were being moved as the care workers did not know how to use the equipment properly.'
The agency was noted to have staff working at the service 'without the knowledge and skills to provide people with safe care and treatment.'
The CQC report said 'Care plans lacked detailed information, were incomplete, not specific to people's needs and in some cases, not in place.'
Inspectors also reported: 'We saw records relating to five incidents involving eight care workers where disciplinary procedures were not being followed as care workers who had been suspended following safeguarding concerns were still actively working with other service users.'
The care watchdog reported the risk assessment for one person with a cognitive difficulties and a history of wandering stated that there were no risks to their safety. Their care package included a night time visit to check they had not left the house but no management plan in place to advise staff about what to do if the people was not at home.
New manager appointed
"We were caught when we were trying to put our act together" said Festus Kipkebut, the business development manager at the home care agency.
Inspectors noted in their report that a new manager was put in post for two weeks before the inspection. Mr Kipkebut said the agency began rooting out care quality issues when complaints reached the firm between February and April. This led to the previous manager being challenged and a new manager appointed.
The new manager Paul Massaquoi was appointed along with branch home care manager Julie Curry to oversee quality assurance and come up with an 'action plan'.
Mr Kipkebut part of the firm's action plan included refresher training on time keeping and record keeping and expects inspectors will see a transformed service when they visit.
In a statement the home care group First Choice Homecare said: 'We have been working very hard and very closely with our partners in CQC, London Borough of Hackney and London Borough of Camden since the inspection took place in May to ensure the quality of care is of the highest possible standard.
'We have been implementing a comprehensive action plan and have been updating our partners; the CQC, London Boroughs of Camden and Hackney of the ongoing improvements. These are aimed to deliver consistent quality in the long term.
'We are determined to ensure that the improvement plans we have put in place would enable us achieve a successful re-inspection in due course.
'Our present focus is to continue to improve the services with appropriate guidance and support.'
Debbie Ivanova, deputy chief inspector of adult social care, said: "People who use domiciliary care services rely on their carers to support them with their daily lives. They are entitled to services which provide safe, effective, compassionate and high quality care.
"We expect providers whose services have been rated Inadequate to make significant improvements within six months. If not enough improvement is made within this time frame we will take action in line with our enforcement procedures to begin the process of cancelling their registration - in effect preventing the provider from operating this service."
To read the report visit: www.cqc.org.uk/location/1-120360399