Over 675,000 people living with dementia in England are facing a 'postcode lottery' in the standard of care available to them, with some waiting up to a year for a needs assessment, according to new research.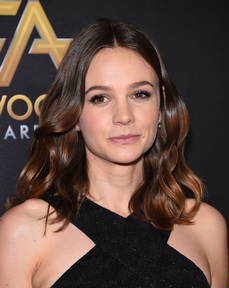 The best and worst performing areas for dementia care and prevention in England have been revealed by the Department of Health's new 'Dementia Atlas', which shows significant regional disparities in the quality of dementia diagnosis and available support.
The Dementia Atlas was launched as the Alzheimer's Society appointed actress Carey Mulligan as the first UK Global Dementia Friends Ambassador to encourage communities to be dementia-friendly.
Secretary of State for Health, Jeremy Hunt, said tackling dementia was a key Government priority and the release of the data is intended to drive improvements across the country. He said: "By publishing the current levels of care, we are shining a spotlight on areas where there is still work to be done, whilst highlighting where we can learn from best practice.
"We have made great strides in improving diagnosis rates, investing in research and creating the first dementia friendly communities, but we still have much further to go to promise everyone that they will be able to live well with the condition.
'Tackling dementia'
"The impact of dementia tears at families and at our social fabric - that's why making progress is a key Government priority."
The new interactive atlas has five different categories that allow people to make comparisons about the quality of dementia care in their area on issues such as prevention, diagnosis, support, 'living well' and 'dying well'.
However, Caroline Abrahams of Age UK, suggested the map illustrated how dementia sufferers faced an "unacceptable postcode lottery of care".
She said: "In some areas help is really good but elsewhere services are frankly not up to scratch, with only a few people receiving at least an annual review of their care following a diagnosis."
The information exposes wide differentials in aspects of dementia care. For example, in some parts of England 85 per cent of dementia patients have their care reviewed every year, while in others just under half receive the same service.
'Regional variation'
Similarly, while some areas have as many as 8,000 Dementia Friends available to help those living with the condition, others have none at all. There is also a variation in the number of those living with dementia being admitted to hospital as an emergency.
George McNamara head of policy at the Alzheimer's Society added: "We need to build on this by adding more information regarding people's experiences of health and care to maximise the impact of the atlas, enabling decision makers to address regional variation and promote good practice."
As the first UK Global Dementia Friends Ambassador, Carey Mulligan aims to tackle stigma and promote an understanding of dementia, drawing attention to the importance of making communities dementia-friendly.
The Oscar-nominated actress has long been a supporter of the Alzheimer's Society charity as her grandmother Margaret, known as 'Nans', was diagnosed with Alzheimer's in 2004.
"My Nans has dementia and I have experienced first-hand how devastating it can be," she said. "It affects everyone differently, and it's so important that everyone affected by the condition is treated with the respect and dignity that they deserve. At the moment, there's not nearly enough awareness and as a global society we have a duty to change that.
Breaking stigma
"The first step involves educating people and breaking down stigma – not just on our doorstep, but across the world. I've seen my mum doing this in her role as a Dementia Friends Champion - now I'm honoured to become the first Global Dementia Friends Ambassador and help Alzheimer's Society and the Government change global attitudes towards dementia," she added.
To mark the announcement, Ms Mulligan spent time with Jeremy Hunt at Heathrow Airport (which is working towards becoming the world's first dementia friendly airport) to lead a Dementia Friends training session for the airport's staff.
The airport provides a personalised customer journey for passengers with dementia where, in advance of their flight, they can take part in a virtual 360-degree tour of their journey and are provided with quiet and therapeutic areas to wait in.
Heathrow has also pledged for all 76,000 customer-facing staff to be dementia-aware through Dementia Friends sessions, training and online resources.
Jeremy Hughes, chief executive at Alzheimer's Society, commented: "Dementia doesn't stop at UK borders – it's the biggest health crisis facing the world today.
Acceptance and inclusion
"One of the biggest challenges in creating dementia friendly communities is getting people to talk about dementia. Dementia Friends has proved to be a great springboard to inspire global dementia action and we are delighted that Alzheimer's Society supporter Carey Mulligan will be leading the way in her role as UK Global Dementia Friends Ambassador.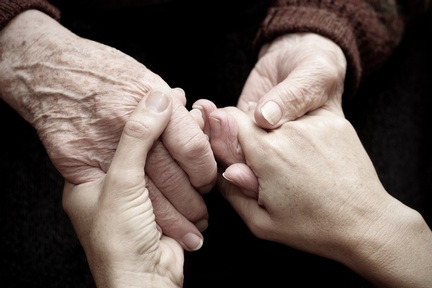 "As the global dementia crisis snowballs, collaboration between countries is crucial in creating lasting change and a global dementia movement towards acceptance, inclusion and support for people living with dementia and their carers. We look forward to Carey's leadership helping us tackle stigma on an international scale and achieve better lives for people with dementia."
Since 2013, over 1.6 million people have signed up to become a Dementia Friend and there are now more than 150 dementia friendly communities in England.
The main aims of the programme are to tackle the stigma around dementia that results in people feeling excluded from their communities and improve the lives of those with the condition and their families.
For more information on the 'Dementia Atlas', visit: shapeatlas.net/dementia or for Dementia Friends, go to: https://www.dementiafriends.org.uk/