Patients using health and care services could be at risk due to current EU legislation on language testing, which is making it difficult to ensure that health and care professionals can demonstrate their English language skills in a clinical context.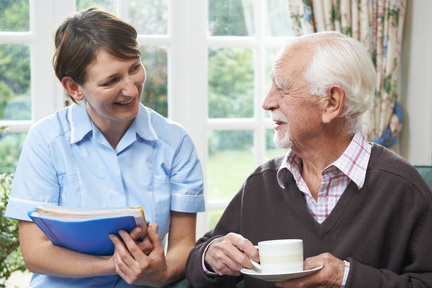 Data obtained from the General Medical Council (GMC) by the Royal College of Surgeons (RCS) has revealed that in one year, 29 medical professionals from the European Economic Area (EEA) faced allegations of 'inadequate knowledge of the English language'.
The Faculty of Dental Surgery and The Royal College of Surgeons are concerned that the patients are being put at risk due to insufficient EU rules on English language skills and are urging the Government to use post-Brexit negotiations to help rectify the situation.
Professor Nigel Hunt, dean of the Faculty of Dental Surgery (FDS) at the Royal College of Surgeons (RCS), said: "The NHS would struggle to provide care in hospitals, clinics and dental practices without the very skilled doctors, dentists, and nurses that come from both the EU and non-EU countries – it's absolutely vital that the Government find ways to ensure they can remain working in the NHS post-Brexit. That said it's unquestionable that such staff should be able to communicate clearly with patients in English about their clinical problems, illnesses, and treatment.
Thousand EU doctors failed to meet English language requirements
"While the professional regulators are able to require proof of the clinical language skills of non-EU applicants, the same checks do not apply to EEA applicants and our fear is that this could be putting patients at risk. We want the same rules to apply to all non-UK professionals, regardless of where in the world they come from."
The data, obtained by a Freedom of Information request revealed that 29 doctors from the EEA (excluding the UK) faced allegations of 'inadequate knowledge of English language' during 2014-2015, while four doctors from the EEA (excluding the UK) were suspended or had restrictions imposed on their practice because of problems with their English with several cases still yet to be decided.
In contrast, only 10 doctors from non-EEA countries where UK regulators are able to test the clinical language skills of applications, faced similar allegations during the same period, resulting in none being suspended or facing restrictions.
In 2014, changes led to regulators having the ability to ask but not systematically test EEA applicants to demonstrate their everyday English language skills.
The GMC has further revealed that more than 1,000 EEA doctors seeking registration in the UK failed to meet English language requirements. However, a new paper from the FDS and RCS warns that existing EU law prevents regulators from testing EEA applicants' language skills in a clinical setting. This includes testing their English language skills in relation to medical terms, ensuring consent, describing a procedure and the possible side-effects that a patient may experience.
The most common way for applicants to demonstrate good English language proficiency is through the widely recognised International English Language Testing System (IELTS) which requires candidates to describe their town or city and answer questions about sporting events.
Vigorous testing to ensure patient safety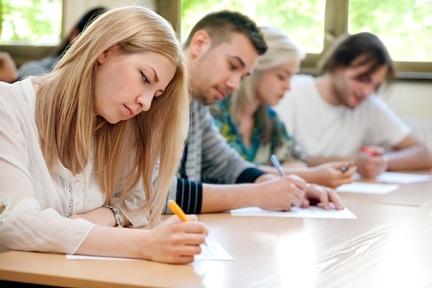 Current restrictions mean regulators are not allowed to put requirements on EU health professionals over and above what UK professionals must achieve.
Professor Hunt continued: "The number of EEA doctors and dentists facing allegations relating to their communication skills is an issue we think the Government should be taking very seriously.
"Currently, EU law makes it impossible to insist applicants demonstrate their English skills in a clinical setting. However, post-Brexit negotiations offer an excellent opportunity to change this and ensure that testing is vigorous enough to ensure patient safety."
"It is also disappointing that the General Dental Council (GDC) and Nursing and Midwifery Council (NMC) do not match the GMC's requirements on assessing EEA professionals' general language skills. At the very least we would like to see all regulators copy the GMC's lead."
The FDS is calling for the Government to engage in post-Brexit with the UK to permit the UK flexibility to assess EEA applicants' language skills in the same way as non-EEA applicants.
While in the EU, EU rules on language skills still apply, though the FDS is urging regulators to find different ways to encourage applicants to voluntarily demonstrate their clinical language skills.
Equal and high standards
The FDS further believes that regulators should set and establish equal and high standard across the board, whether recruiting for dentists, doctors or nurses to ensure high-quality care is delivered within all health and care services. Currently, the GDC and NMC accept lower scores on the IELTS than the GMC.
Nurses applying to register from non-EEA countries have to undertake an IELTS test. In January 2016, the NMC introduced changes to how nurses from the EU registered to practice in the UK as a result of changes to the European Union Directive. Prior to this, language controls did not apply to nurses from the EU.
Nurses who wish to practice in the UK from non-EEA countries have to provide proof of their competency of the English language to IELTS level seven.
A spokesperson for NMC commented: "Patient safety is our first priority and the Code requires all nurses and midwives to have the necessary command of English to practise safely and effectively. All nurses and midwives on the NMC's register from the EU/ EEA must prove that they have the necessary knowledge and command of the English language in order to communicate safely and effectively. They can provide a range of evidence to show their English language competence, the most common being achieving IELTS level seven.
"IELTS level seven provides us and the public with assurance that nurses and midwives applying to join the register from outside the UK meet the appropriate standard of English language competence to work in the UK.
"IELTS is a robust, well-established and internationally recognised method of testing English language ability, which is also used by the Home Office and other healthcare regulators in English-speaking countries across the world, and IELTS level seven is the common requirement."