Insufficient retirement housing set to cost taxpayers £14.5bn
19-Aug-16
Article By:
Ellie Spanswick, News Editor
The UK's lack of retirement housing could cost taxpayers an estimated £14.5bn over a 50 year period, a new report has revealed.
The report produced by independent think tank, The Strategic Society Centre and not-for-profit care and housing provider Anchor, has revealed the full economic impact that the lack of suitable housing could have on taxpayers from now and over the next 50 years.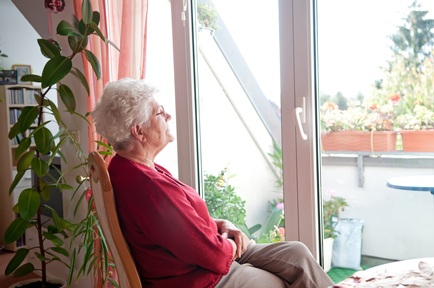 Two-thirds of older people are keen to downsize but are unable to find suitable housing among the UK's two per cent of retirement homes. The report indicates that the true £14.5bn cost will be felt by taxpayers over a 50 year period. While it is predicted to cost young people £54,000 per couple over their lifetime.
Chief executive of Anchor, Jane Ashcroft commented: "The consequence of poor housing can be catastrophic and older people in particular can see their quality of life diminish. Those older people that do want to move shouldn't be trapped due to a lack of suitable retirement homes. We have failed to address this as a country and for the first-time the full impact has been analysed.
"The findings evidence a bigger picture many of us in the sector have suspected for some time – that the impact goes much wider than older people themselves.
"This is not a plea for financial support from the state, in fact this is an opportunity to save billions. With the ageing population growing all the time, we must prioritise homes for older people now."
Two-thirds keen to downsize
Retirement housing makes up just two per cent of the country's housing stock, however, almost two-thirds of people aged 55 and over are living in houses with more than two bedrooms and want to downsize.
The 'Valuing Retirement Housing' report highlights how a lack of suitable housing not only affects older people but younger generations too.
The report details the three key economic factors and estimates that £14.5bn could be saved over 50 years if just one extra couple per 50 older homeowners downsized to specialist retirement housing, thus enabling first-time buyers to get on the property ladder, while the long-term savings could range from £675m to 2.6bn depending on the region.
The report further highlighted another reason for older people are choosing to stay in their homes, citing lack of choice when moving to age-appropriate housing.
The report identified three main costs to taxpayers which included:
• increased costs of health and care needs for older people living in insufficient housing (increased risk of trips and falls) costing an estimated £9,700 per person or £19,4000 per couple;
• the impact of local authority social care entitlement, costing an estimated £18,600 per person or £37,200 per couple;
• the financial impact of young people not being able to get on the property ladder means they are unable to finance their later lives without relying on local authority funding, costing an estimated £54,800 per individual or couple.
Reducing the need for health and care services
The UK's ageing population is expected to rise significantly in the coming decades and policy makers are interested in creating suitable and specialist retirement housing to help reduce the need for health and social care services.
Specialist housing could bring economic benefits for individuals, local authority social care services and the NHS by helping to reduce the number of hospital admissions as a result of fractures and falls among older people living alone in unsuitable housing.
In 2013, Age UK revealed that fractures and falls among people aged 65 and over account for more than four million hospital admissions each year in England alone, costing health and care services £2bn a year.
Anchor is calling for the Government and local authority decision-makers to make it easier for retirement housing to be built and is urging them to convene a national task force on retirement housing. In addition, Anchor is urging for reforms to be made to local planning regulations to encourage developers to build more retirement housing.