Welsh social care's 'triple whammy' includes 145% rise in over 85s
22-Aug-16
Article By:
Angeline Albert, News Editor
Social care providers are calling for urgent action from the Government to deal with 'a triple whammy' threatening care homes and domiciliary care services in Wales caused by 'chronic underfunding', staff pay increases and a steep rise in people aged 85+.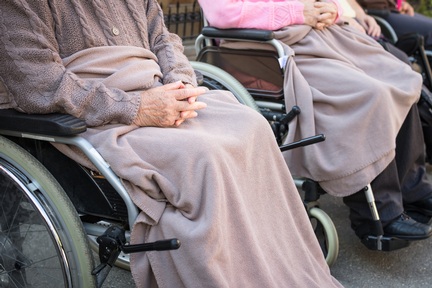 Currently, Welsh social care looks after 150,000 people but according to Public Health Wales, 184,000 people will be aged 85 or over by 2036 - that's a 145 per cent increase since 2011. Mario Kreft, the chair of Care Forum Wales, which represents more than 450 care homes, home care and other care providers in Wales, has called on the new Welsh Government to act now in response to the new figures.
Mr Kleft said: "Labour's manifesto for the recent Assembly elections very clearly stated that they saw social care as a sector of national importance which is something with which I wholeheartedly agree."
'Health boards and councils do not talk'
"The pressure on the NHS today in Wales is directly affected, negatively, by a lack of foresight, connectivity and planning in social care policy in Wales. All too often local health boards and local councils do not talk let alone work together on delivering social care.
"The current system is clearly dysfunctional and the Welsh Government needs to deliver on it manifesto promise."
Care homes in Wales have 23,000 beds - more than double the number provided by the NHS.
"Sadly, the reality is that fewer care beds are opening and more are closing and the end result is that more and more pressure is being put back on the NHS. The flow back is into the NHS and until we can make health boards work with councils and providers, and get regulators on board, that will continue.
Living wage woes
Welsh social care currently employs 75,000 staff - more than five per cent of Wales' working population.
Although the chair of Care Forum Wales welcomed the introduction of the National Living Wage, he said underfunded care firms will give staff a 30 per cent pay rise as a result, because bosses will have to increase wages at every level to maintain pay differentials.
"Introducing the National Living Wage over the next four years is going to represent a 30 per cent increase for many workers. This will ramp up all pay rates across the sector and this will have to be paid for.
"Most industries are able to pass such increases on to the customer. However, the overwhelming majority of people in care homes in Wales are supported by local authorities, and health boards who are having their budgets cut. That means there is just no money to pay these increases."
Mr Kreft said: "a desperate shortage of nurses" affecting the NHS and social care had added insult to injury.
'Triple whammy' unless 'common sense' prevails
"Something has got to give and I'm afraid it will plunge the social care sector into an even deeper crisis unless the Welsh Government acts with urgency to resolve this triple whammy.
"If social care was treated as a matter of national strategic importance, we would be using our resources more effectively and creating a better service for all. We need a big dose of common sense."