Most over 55s have not budgeted for future care
23-Aug-16
Article By:
Angeline Albert, News Editor
The majority of people aged over 55 have not budgeted for their future care needs but have spent money from their pension pot early, new research reveals.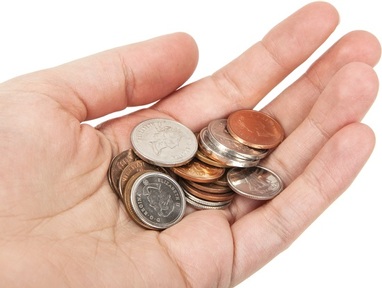 A Citizens Advice poll of 501 British people aged over 55, who accessed their pension after the Government gave them the freedom to spend some or all of it from April 2015, shows only one in six are budgeting for future care costs.
The vast majority (84 per cent) have no plan when it comes to the care costs they may face as they grow older and 60 per cent said they had not even thought about how they would pay for their care.
Two million people over 65 need care
Currently, around four million older people have care needs which include help in the home or care in a residential or nursing home. Almost two million people aged over 65 in England have care needs.
Of those without a plan for future care costs, 66 per cent are working but more than half (56 per cent) are retired. Of those with no plan one in 10 said they would rely on others, such as their family or the Government to meet their care needs.
Less than a quarter say they have a plan
Less than a quarter (23 per cent) of those polled between 17 March and 1 April this year, said they had thought about their care and have a backup plan to pay for it, such as equity release or selling their home.
Gillian Guy, chief executive of Citizens Advice believes it is challenging for people to plan for future costs due to uncertainties over their future income, health, life expectancy, how the funding system for care works and potential changes to government policy or the care market.
She said: "Care costs can be a heavy financial burden that many people are unprepared for.
"It is unsurprising that many people in their fifties are not thinking about how they will pay for care costs when the need for this could be 10, 20 or even 30 years away. But this issue does need some attention, otherwise people risk dipping into their pension now only to find they need some of the money later."
Minding the growing gap between care costs and pensioner incomes
The annual cost of a care home increased by £1,536 between 2015 and 2016, according to a five year study by Prestige Nursing + Care, published last week.
Costs for an average single room in a UK (non-nursing) care home have risen by 5.2 per cent to £30,926, more than double the average pensioner's income (£14,456), while pensioner incomes have grown by just 1.1 per cent over the last year.
Ten out of 11 regions in Britain have seen the gap between care costs and pensioner incomes widen over the past year.
The annual shortfall between care costs and pensioner income amounts to £16,470 (£317 a week), for those needing to pay for residential care- up 16 per cent (from £14,196), four years ago.
In the last year, this shortfall has increased by nine per cent (from £15,089 a year/£290 a week in 2015). This means the average pensioner's income would now pay for less than six months of care, despite research from Saga showing the average stay in a residential home is 2.5 years.
The chief executive of Citizens Advice added: "Getting the right guidance is key in helping people think about and plan how they will fund their retirement - including costs which are more tricky to consider, such as care fees.
"There is also an opportunity for local authorities to help people plan ahead for future care costs by providing clear information about how funding for care works and how much it costs."
While underfunded local authorities struggle to meet social care demands, Citizens Advice, which advised 2.5 million clients in England and Wales in 2014/15, believes local authorities could help make planning for care easier by offering online and face-to-face services to help people work out how they can pay for future care. It also suggests people be referred to these services when they are considering taking money out of their pension savings.