Being an Expert by Experience for the Care Quality Commission enables care home residents and their families to have a voice and play a 'crucial role in raising standards'.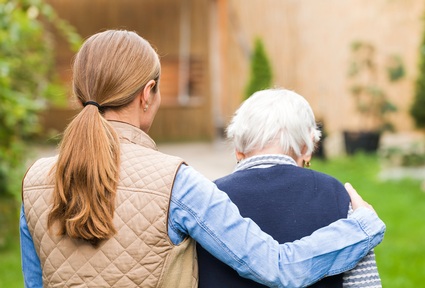 Experts by Experience are people who use social care and health services as well as their carers or relatives and were introduced back in 2010 to carry out inspections alongside Care Quality Commission (CQC) inspectors.
Andrea Sutcliffe, chief inspector of adults social care credits these Experts with helping the CQC "to really get under the skin of adult social care services better than ever before".
Geraldine Matthews has been an Expert by Experience since May this year. She says: "I generally work in the North and East of London though I can go a bit further afield if required. I've always been drawn to older people as I am the child of an older mother who was herself was one of thirteen children so I was brought up in the midst of considerably older relatives.
"After starting my career in PR I spent most of my career teaching English. After that I had a complete change and worked with an organisation promoting quality in care homes. Then I did a spell with Age UK running independent living services for older people in Southwark."
Ms Matthews saw becoming an Expert by Experience as an opportunity to continue working with and for older people in care homes and has found her experience of caring for her mother and aunt in their final years has enabled her to contribute to GP and hospital and hospice inspections too.
'Good to be able to flag up good practice'
"The work has turned out to be really varied: I won't deny that often it tugs at the heartstrings but overall I am really grateful to have an opportunity to root for a good quality of life and care for the people I meet. I have a particular interest in what activities are offered to people in care homes and it is good to be able to flag up good practice in this area or, indeed, where there might be opportunities to do more."
Another Expert by Experience, David Marsh, took on the role because on moving to semi-retirement he decided he wanted to give something back and provide a voice for residents and their families and carers. He says: "I have worked in social care all of my adult life - covering from cradle to grave and have had a very fulfilling and rewarding career in both the voluntary and statutory sectors. I also shared in the care of both my parents as they became older and less independent. Both were disabled and in their later years became subject (separately) to the rigours of Alzheimer's Disease and stroke related dementia.
"This led to a move from home supported care, to live in family care, and ultimately a mix of hospital and residential/nursing home care. My siblings and I shared care and responsibility for our parents and were with them until the end. I have witnessed (both professionally and personally) the joys, demands and pressures of these life changes."
'Thoroughly enjoys the role'
He has found he "thoroughly enjoys the role, meeting new people, going to new places and helping CQC Inspectors meet their responsibilities in trying to ensure that families and older people are given the best available information in making crucial life choices.
"On one follow up inspection a family member said to me how crucial the former inspection had been in raising standards and quality and that being able to play a part in voicing the pluses and minuses had made her feel valued and worthwhile."
Kate Mercer Training works with Remploy to support Experts who accompany inspectors.
It is currently expanding its team and is hoping to recruit 400 Experts over the next few months. It is looking for:
• People in the early stages of dementia and their family carers
• Older people with experience of using health and/or social care services, or their family carers
• Family carers of children and young people who use care services, including mental health services
• Children & young people who use services
• People who have recently used maternity services
As well as taking part in CQC inspections of health and social care services and CQC visits to monitor the use of the Mental Health Act, Experts also take part in consultations and staff training.
During the inspections, they spend time talking to people who use the service and observing the environment.
Their findings are then used to support the inspector's judgment on the service and can also be included in the inspection report.
All about 'raising standards'
Kate Mercer, head of Kate Mercer Training, said: "For me, the Expert by Experience programme is all about raising standards and ensuring that people who have used services can express their experiences and know that these matter.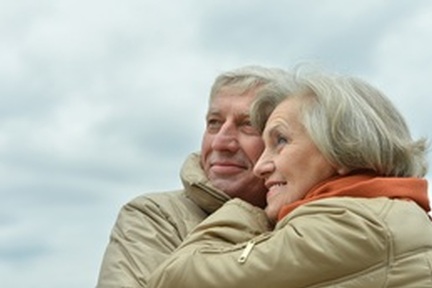 "As a past care home manager, it is a no brainer to me that a care home, or service provider would need to know what its users thought about their provision. The best providers in my opinion, want to hear about the things they are fabulous at as well as the things that don't always go so well.
"Experts by Experience are ideally placed to talk to people who use services as well as their carers, as they have personal insight into what it is like to use a service. This personal perspective is utterly different from the professional view and one that is crucial in understanding more about what a service is like when no-one is watching.
"Experts work as part of the inspection team – so they are supported on the day by a Care Quality Commission inspector who will lead the visit.
"We want Experts who are comfortable in talking to older people, and people who live with dementia and are great at listening to people's experiences. We also want people who are great observers and can watch interactions and pick out important things to feed back."
The role is paid and new Experts receive training and support throughout the process.
For more information call Kate on 07876 158 276 or email kate.mercer@katemercer-training.com