A cross-party group of MPs have urged the Government to legalise medical cannabis, saying there is good evidence the drug helps alleviate symptoms of chronic pain, anxiety, spasticity - often associated with Multiple Sclerosis, and nausea - particularly when receiving chemotherapy.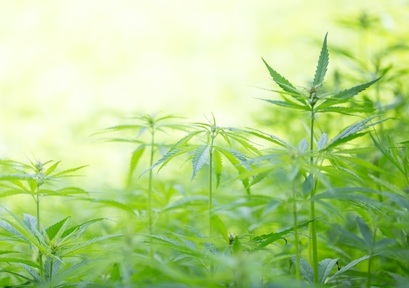 The All Party Parliamentary Group has published a report called 'Accessing Medicinal Cannabis: Meeting Patient Needs' claiming thousands of people currently break the law to use the drug to relieve symptoms. It also calls for the Home Office to reclassify herbal cannabis under existing drug laws.
During its inquiry, the Group took evidence over seven months from 623 patients, representatives of the medical professions and people with knowledge of how medical cannabis is regulated across the world.
MP Caroline Lucas, co-chair of the All Party Parliamentary Group, said: "Many hundreds of thousands of people in the UK are already taking cannabis for primarily medical reasons. It is totally unacceptable that they should face the added stress of having to break the law to access their medicine."
She called it a "matter of compassion and human rights" saying "the Government should have the political courage to view the issue of medical cannabis separately from any wider drugs reform and act urgently".
'Irrational'
Baroness Molly Meacher, co-chair of the All Party Parliamentary Group, added: "The findings of our inquiry and review of evidence from across the world are clear. Cannabis works as a medicine for a number of medical conditions. The evidence has been strong enough to persuade a growing number of countries and US states to legalise access to medical cannabis. Against this background, the UK scheduling of cannabis as a substance that has no medical value is irrational."
As part of the inquiry, Mike Barnes, Professor of Neurological Rehabilitation and consultant neurologist and consultant in rehabilitation medicine carried out a study with Dr Jennifer Barnes of Tyne & Wear NHS Foundation Trust called 'Cannabis: The Evidence for Medical Use'. He said: "We analysed over 20,000 scientific and medical reports. The results are clear. Cannabis has a medical benefit for a wide range of conditions. I believe that with greater research, it has the potential to help with an even greater number of conditions."
He claimed the research is "being stifled by the Government's current classification of cannabis as having no medical benefit".
Class B drug
Cannabis is currently a Class B drug in Britain, so police can give warnings or on-the-spot fines to people found guilty of possessing a small amount. Courts can give sentences of up to five years for possession of larger amounts and up to 14 years to people who supply or produce it.
Jacob Barrow, aged 27, has been battling chronic and neuropathic pain for eight years. Born with a diaphragmatic-hernia and needing immediate life threatening surgery, he then needed further corrective surgery after six months due to ruptures.
In 2007 he was rushed to hospital after being found unconscious due to extreme pain and excessive internal bleeding. Urged to undergo invasive experimental surgery he had adhesions and scarring removed from his abdomen and bowels. Since then he has struggled with intense pain, spasms, digestion and dietary problems and has relied on herbal cannabis as his sole source of relief.
He said: "Patients in the UK need access to medical cannabis immediately. To expect anyone to cope or even survive on heavy opiate based medications for their entire lives shows how both cruel and inhumane political ideology can be. We need to remove the stigma from medical cannabis use."
No plans to legalise drug
In response to the report, the Home Office said it has no plans to legalise the drug, with a spokesman saying "there is a substantial body of scientific and medical evidence to show that cannabis is a harmful drug which can damage people's mental and physical health".
Currently around 11 Europeans countries and 24 US states allow people to use the drug to alleviate pain.
To read the APPG report go to http://www.drugpolicyreform.net/