Theresa May vowed to create a fairer country - social care is a good start
19-Sep-16
Article By:
Jonathan Millman, Senior Research and Monitoring Executive at PLMR
Standing on the steps of Downing Street, after her expected appointment as Leader of the Conservative Party and Britain's second female Prime Minister, Theresa May vowed to make Britain a fairer country for all. Where better to start than taking on one of the biggest challenges which has been facing society for decades: Britain's ongoing social care crisis?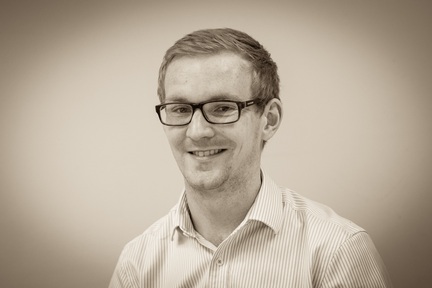 Two months into a new Government we've heard very little on the topic. The reality is, we may have to wait until the Autumn Statement, confirmed for 23rd November, to learn what this new Government has planned for the sector. In the meantime, a multitude of reports and evidence have been released by various stakeholders highlighting the plight of the sector – all of which are helping to push the issue to the top of the Government's agenda.
Last week, further evidence was published emphasising further just how the elderly are suffering disproportionately. A study published jointly by the King's Fund and Nuffield Trust highlights how the number of over-65s being helped by councils had fallen by a quarter to 850,000 in the four years to 2014. Spending on care by councils has fallen by 25% in real terms in the five years to 2015, to £5.1bn. Such cuts pose a real threat to the future of the market, and they need addressing sooner rather than later.
Although the Government is investing in the care system by providing a £5bn pot of money to encourage integration between the NHS and the care sector, with an additional £1.5bn being added to that by 2019, the system is still deteriorating. The fact that there has been a 10% rise in a year of people with care needs who now receive no formal or informal help, shows that something is systemically wrong with the system.
These cuts, combined with an ageing population, national shortages of nurses and care workers, the introduction of the national living wage for staff and increasing reliance on people who fund their own care, will make it unsustainable, the report warns. Having downgraded the responsibilities of the minister for care as one of her first acts in Government, it is not yet clear what plans the Prime Minister has for the sector.
It is difficult to see how the Government can champion social mobility and create a more equal country that works for everyone without taking significant steps to reform the system. Philip Hammond, the new Chancellor, has abandoned the previous Government's plan to get the UK's public finances into surplus by the end of the decade. This might provide the opportunity to invest the capital that is needed to save the system, or at least stimulate improvements. Delivering a fairer society for all requires compromise and balance in policy decisions, however leaving the most vulnerable in society with no care should not be one of them.