Dementia related deaths have more than doubled since 2001
10-Oct-16
Article By:
Melissa McAlees, News Editor
The proportion of people dying with a diagnosis of dementia has more than doubled in the UK in the last 13 years, according to new research.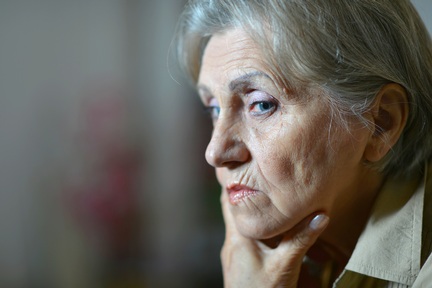 Reports published by Public Health England (PHE) reveal that 15.8 per cent of all deaths recorded in 2014 had a mention of dementia, up from 6.6 per cent in 2001. In 2014 there were a total of 73,189 deaths with a recorded mention of the condition.
An estimated 850,000 people in the UK are currently thought to be living with dementia, with figures expected to rise to one million by 2025 and two million by 2050.
Hilary Evans, chief executive of Alzheimer's Research UK, said: "These figures underline an inescapable truth: that with no treatments to stop or slow the diseases that cause dementia, no-one currently survives a diagnosis. With an ageing population, we have seen the numbers of people developing the condition increase over time and current projections show this number will continue to grow unless new treatments or preventions can be found.
"It's likely that the rise in mentions of dementia on death certificates is also partly a reflection of recent changes in the approach to death records. There is now greater understanding that dementia is caused by diseases that physically attack the brain, with diseases like Alzheimer's now more likely to be acknowledged as a cause of death. Diseases can be fought through research, and if we are to tackle the rising number of people living with and dying from dementia, we must redouble our efforts."
The new reports, produced by the Dementia Intelligence Network (DIN) in collaboration with the National End of Life Care Intelligence Network (NEoLCIN), analysed national data to see if there have been changes in dementia deaths over time, who the people dying with dementia are, where they die and the cause of their death.
The findings suggest that people who live in more deprived areas pass away with dementia at a younger age than those who live in more affluent areas.
There are also considerable differences between the place of death for people who have dementia and the general population. People with dementia are considerably more likely to die in hospitals and care homes rather than at their homes or in end-of-life care settings such as hospices.
Professor Louise Robinson, director at Newcastle University Institute for Ageing, said: "In order to improve the quality of end-of-life care we need to accurately know where people with dementia die and under what circumstances and these new PHE reports significantly help improve this understanding.
"Service commissioners and service providers now need to critically examine current care provision for people with dementia, especially their access to existing community and specialist end-of-life services, with a view to introducing better systems to facilitate preferred place of care and reduce unnecessary hospital admissions and care transitions in the last year of life."
Alistair Burns, national clinical director for dementia for NHS England, said: "High-quality end-of-life care is a key aspect of the quality of dementia services. This report highlights some important measures of end-of-life in people with dementia and is helpful in raising the profile of this crucial aspect of dementia care."