Report reveals 'shocking' UK life expectancy inequalities
11-Oct-16
Article By:
Charley Walker, News Editor
There are stark geographical and social differences between healthy life expectancies in the UK, according to a new report by the Office for National Statistics.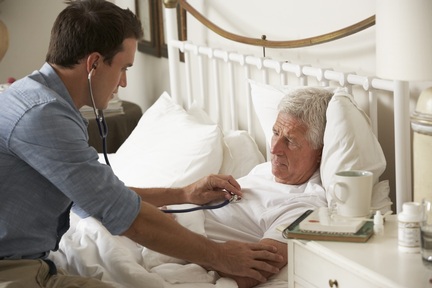 Figures suggest that, although life expectancies are increasing, these extra years are not always spent in good health, particularly in less affluent areas of the country.
It was found that if babies born between 2010 and 2012 were to survive to the age of 65, on average males could expect to live a further 18.3 years and females could expect to live a further 20.8 years.
Yet only half of these years past retirement age would be spent in 'very good or good' health and this figure differs considerably across the UK, with Scotland offering the highest 'health expectancies'.
Jodie Withers, a statistician for the Office of National Statistics, said: "There is large variation in how many years people can expect to live in good health across the UK.
"Differences in education, employment opportunities, lifestyle behaviours, social mobility and the wider local environment all have a major impact with males and females in some parts of the UK living 14.1 years and 15.0 years longer in 'very good or good' health than others."
Overall, older people in Scotland could expect to live the longest in 'very good or good' health past 65 years of age (9.30 years for men and 10.2 years for women), despite having the shortest overall life expectancies.
'Urgent' call for increased care and support services
Of all UK countries, England was found to have the largest within-country inequality for health past the age of 65. Past this age, males in Manchester could expect to live just 5.7 years (36.4 per cent of their lives) in 'very good or good' health.
This figure is more than double for males in Rutland, who could expect a further 11.9 years in 'very good or good' health (59.6 per cent of their lives).
Janet Morrison, chief executive of Independent Age, the older people's charity, said: "It is shocking and unacceptable that people in an area like Wokingham can expect 70 years of good health while those in Manchester can expect only 55 years.
"Good health is about a good NHS but also much more than that – it's affected by housing, income and lifestyle. We need to urgently invest in preventative public health services to stop health inequalities becoming worse, and in the care and support services people desperately need now.
"Life expectancy is not just about living for more years but about living longer, healthier, happier and more productive lives."