Pollution and low vitamin D levels linked to increased dementia risk
12-Oct-16
Article By:
Ellie Spanswick, News Editor
A new list of environmental risk factors has revealed everyday exposure to air pollution and a lack of vitamin D could contribute to a person's risk of developing dementia.
The list of risks factors has been created by Edinburgh University's Alzheimer Scotland Dementia Research Centre.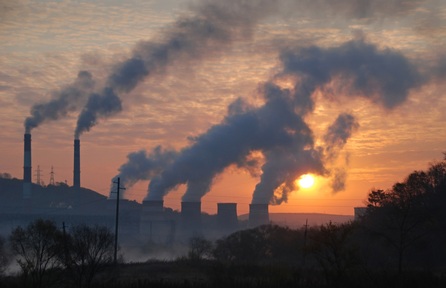 Dementia is more commonly associated with a number of genetic and lifestyle factors such as high blood pressure, diabetes, smoking, depression and obesity. However, the list details environmental factors which could increase a person's chance of developing the condition.
Dr Tom Russ of the Alzheimer Scotland Dementia Research Centre, said: "Our ultimate goal is to prevent or delay the onset of dementia.
"Environmental risk factors are an important new area to consider here, particularly since we might be able to do something about them.
"We found that the evidence is particularly strong for air pollution and vitamin D deficiency. But we really need more research to find out whether these factors are actually causing dementia and how, and if so, what we can do to prevent this."
Nearly 47 million people are living with dementia worldwide, a figure which is anticipated to rise to more than 132 million by 2050. Dementia is considered to be a major global health crisis as the population grows and people are living longer with multiple long-term health conditions.
Researchers discovered that a lack of vitamin D – created by the body when it is exposed to sunlight, and exposure to air pollution, as well as exposure to some kinds of pesticide were common factors.
The lifestyle and health risks more commonly associated with dementia only account for around two thirds of cases, leaving many with unexplained causes.
The new list is based on the results of several studies which had previously considered the impact of environmental factors on dementia.
The study further revealed that excessive levels of minerals commonly found in drinking water were also linked to the disease.
However Dr Doug Brown, director of research and development at Alzheimer's Society warned that there was no solid evidence to draw any solid conclusions about the cause of dementia, saying: "Dementia is incredibly complex and we are yet to fully piece together how genes, lifestyle and environmental factors interact to determine a person's risk of developing the condition.
"This review looks at a vast number of environmental toxins and finds only weak evidence to link each one to an increased risk of dementia. Research connecting air pollution, pesticides and vitamin D deficiency to dementia is stronger - but these factors still need to be followed up in more robust studies before any health advice can be considered.
"There is no good evidence to suggest any environmental toxin directly causes dementia. Studies that report an association with dementia must be carefully interpreted because other factors such as regional differences in diagnosis rates could be swaying the findings."
'Dementia is a global health priority'
It is estimated that dementia costs the UK economy more than £26bn annually, and globally dementia care costs exceed the market value of Apple or Google each year.
There is increasing concern among doctors and health practitioners that a significant number of cases of dementia could be prevented or delayed by targeting the environmental factors associated with the disease.
Head of research at Alzheimer's Research UK, Dr Rosa Sancho, added: "This study indicated an association between vitamin D deficiency and increased dementia risk. While the reasons for this relationship are unclear, current Government advice recommends that people consider a daily supplement of vitamin D, particularly if they are unlikely to gain enough through their diet and daily exposure to sunlight. Anyone concerned that they may be deficient in vitamin D should speak to their GP."
The research was funded by Alzheimer Scotland published in the journal BMC Geriatrics, was funded by Alzheimer Scotland and Dr Russ was supported by Alzheimer Scotland through the Marjorie MacBeath fellowship.