Prostate cancer treatment may double risk of dementia
14-Oct-16
Article By:
Charley Walker, News Editor
There is a significant link between a common therapy for prostate cancer and increased risk of dementia, a new study reveals.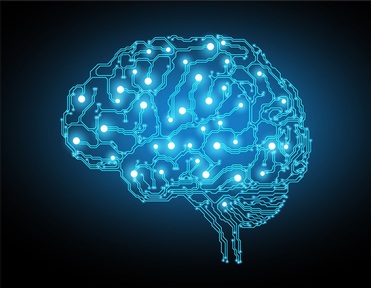 Androgen deprivation therapy (ADT) is a widely used therapy for prostate cancer patients, particularly when the cancer is too advanced for surgery or radiotherapy. But a US study has suggested that, while ADT is an effective cancer treatment, it may have implications on cognitive functioning.
The report published in JAMA Oncology revealed that patients who received ADT were almost twice as likely to be diagnosed with dementia five years after their treatment compared to patients who did not receive the therapy.
Dr Laura Phipps of Alzheimer's Research UK, said: "This study is part of an active area of research into the role that sex hormones like testosterone could be playing in the brain in dementia.
"Studies like this, which take advantage of the rich data held in medical records, can be very useful for highlighting trends and potential risk factors for further research."
The study analysed over 9,000 health records of patients who had prostate cancer between 1994 and 2013, 1,826 of whom received ADT.
Taking into account other dementia risk factors such as age, the report found a link between ADT and increased risk of dementia. Those who did not undergo ADT were shown to have a 3.5 per cent risk after five years of their treatment, compared to a 7.9 per cent risk for those who received the therapy.
Androgen deprivation therapy works by reducing the level of androgens – male hormones such as testosterone – which stimulate the growth of cancer cells. The research suggests, however, that blocking these could affect the health and growth of nerve cells in the brain.
While the risk is statistically significant, it is nonetheless small. Researchers highlight in the report that further investigation is required and urge prostate cancer patients to continue with their treatment, despite the findings.
Dr Kevin Nead, co-author of the report from University of Pennsylvania, said: "I was surprised at how ubiquitous the effects on all types of dementia were, but I would definitely not alter clinical care based on our results."
A spokesperson from Prostate Cancer UK added: "Although this research suggests that there may be a link between hormone therapy and dementia, it's very hard to draw clear cut conclusions from studies like these and further research is needed to confirm the findings.
"Men having treatment for prostate cancer are likely to be living with other health problems which may also increase their risk of dementia. No man should stop taking hormone therapy based on these findings," he said.
The study was carried out by researchers at the Stanford University School of Medicine and the University of Pennsylvania Perelman School of Medicine. Findings were published on 13 October in the JAMA Oncology journal and can be read in full here: http://jamanetwork.com/journals/jamaoncology/fullarticle/2569059?resultClick=1