Elderly fall sick from too much drug-taking on doctor's orders
17-Oct-16
Article By:
Angeline Albert, News Editor
Elderly people are entering hospital because their GPs are prescribing them too many drugs, a new study reveals.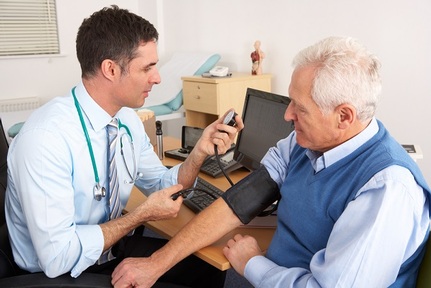 Polypharmacy relates to the use of five or more drugs to treat a person but the practice of hyperpolyphamacy - use of 10 or more drugs – has been shown to hinder rather than help patients aged 75 and over who visited a GP practice in Croydon.
Of the 1,800 people aged 75+ whose GP prescriptions were reviewed in a new study, drugs were stopped for 364 patients because they no longer needed them, while 39 patients were found to have suffered side effects or an adverse reaction to the drugs they were taking.
Victims of hyperpolypharmacy
Interface Clinical Services, the consultants behind the study, said hyperpolypharmacy is a growing problem for those aged 75 or above, with negative side effects for patients.
The consultants said patients taking ten or more medications are 300 per cent more likely to be admitted to hospital and more likely to suffer drug side-effects and adverse reactions.
The drugs most commonly stopped, as part of the study, were Aspirin and Alendronic acid used for osteoporosis, the blood thinning drugs Warfarin and Clopidogrel, Cetirizine for allergies such as hay fever, Laxido for constipation, Adcal-D3 for calcium and vitamin D3 and Omeprazole for gastroesophageal reflux. With 49 hospital admissions avoided, as a result of the medical interventions made during the study, the consultants said each of the avoided hospital admissions could save the NHS £2,200 - a potential nationwide NHS cost saving running into millions, in relation to the over-75s.
The review of prescriptions also found 99 patients were not taking the drugs as recommended by their GP. Interface Clinical Services began its review at NHS Croydon in response to findings from the Health and Social Care Information Centre (HSCIC) that people aged 65 or over account for only one in six of the population but one in two hospital beds.
A GP from the practice where the review took place said: "Our practice does not have the resources to carry out this kind of work ourselves, and Interface helped us to highlight several important issues with prescribing habits and obsolete drugs that we can continue to monitor in the future."
The research findings published in the report 'Managing hyperpolypharmacy through medication reviews in the population aged 75 or above' were presented at the annual conference at the Royal College of GPs (RCGP).
Caroline Abrahams, charity director at Age UK said: "We know that the more medications you take, the greater the risks, such the risk of giddiness and of falling.
"This is because of what happens when different drugs interact and in the worst cases older people can even end up in hospital.
"This will be an increasing problem as our population ages, with as many as three million older people expected to be regularly taking multiple medicines by 2018.
"It is therefore extremely important that it becomes routine for older people to have their medication reviewed regularly, and the more drugs they are taking the more important this is."
Tired doctors
Meanwhile the RCGP has said the biggest threat to patient safety is tired doctors in comments made in reference to the Care Quality Commission's 2015/16 State of Care report.
The Chair of the RCGP, Dr Maureen Baker, said: "The biggest threat to patient safety is tired doctors: GPs, and other members of the general practice team, who are worn out as a result of trying to manage rocketing patient demand as our service carries out 1.3m patients consultations every day, against a backdrop of a decade of dwindling resources.
"Where practices are struggling to meet quality standards, it is often due to factors beyond their control, such as lack of funding, significant increases in patient consultations and difficulties in trying to recruit sufficient GPs to meet patients' needs.
"The regulator's acknowledgment of the lack of resources in social care is welcome but general practice is also at tipping point."