'Staggeringly low' fee levels of as little as £2.24 an hour, are still being paid by councils to care providers, say sector leaders who are calling for a regulator to inspect councils and police the Care Act.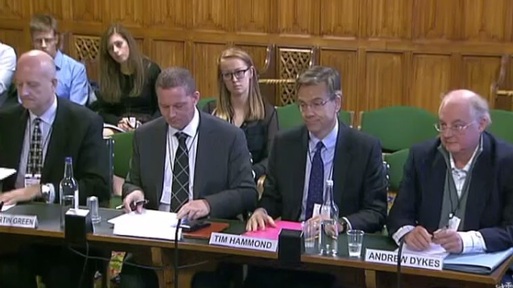 Care home and home care bosses made their comments as part of evidence given in Parliament on 26 October to the Communities and Local Government (CLG) Committee, for its inquiry into the financial sustainability of local authority social care.
Representatives from Care England, the UK Homecare Association, Four Seasons Health Care and others told the committee the funding challenges the sector faces demands a regulator like the CQC to inspect councils.
Martin Green, the chief executive of Care England, which represents care home providers said: "In some areas the fee levels [paid by councils to care providers] are quite staggeringly low. In places like Sheffield - £377 a week for residential care translating to £2.24 an hour. In Coventry - £2.32 an hour. These are ridiculously low if you look at the dependency levels of the older people being looked after."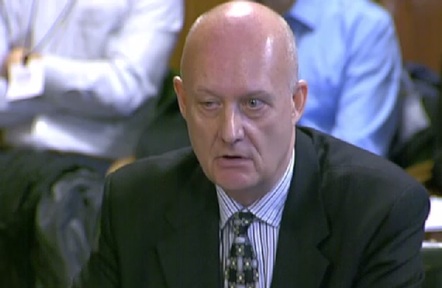 'Local authorities not accountable'
He added: "I'm sure many of you have been in care homes in your constituencies. These are the same people who would have been in hospitals 15 years ago, surrounded by doctors, nurses, physios and OTs. Yet care homes are now being required to look after these people at these low levels of resources."
Mr Green added: "I've advocated an oversight role [for local authorities]. "It's the only bit of the system not accountable to anybody for its performance. At every stage where there is a requirement to do something, the system is locked down quite rightly by having somebody in oversight.
"The local authorities are not being properly monitored in terms of its [care] outcomes and its performance."
Some councils disputing fees and not paying for home care travel time
Tim Hammond, chief executive of care home group Four Seasons Health Care said 75 per cent of its funding came from local authorities, 10 per cent from the NHS and 15 per cent from self-funders.
He told the committee: "We deal with 80 councils. Half of them have said they will give the fee rise to compensate for the National Living Wage [introduced in 1 April]. A quarter are still debating, six months on. Another quarter are not recognising it at all."
Handing back care contracts
Referring to a Four Seasons care home in Enfield, Mr Hammond said: "On Monday, I was at Enfield which had 12 enquiries [for care home places] the previous week.
"I thought that was a high number and it turned out five care homes in the borough of Enfield were in the process of closing." David Behan, the chief executive of the CQC, told the committee many domiciliary care services were handing back contracts to local authorities because they couldn't provide quality care for the money given.
Local authorities don't consider staff travel time in costs
Colin Angel, policy and campaigns director at UK Home Care Association (UKHCA), told MPs: "Nobody polices the Care Act. If something is severe enough it will end up going through a judicial review – that is assuming someone is going to spend the money on it. Mr Angel said that while it is right that home care services pay staff for travel time "Authorities don't tend to pay for, include the travel time as part of their calculations of how much a visit costs."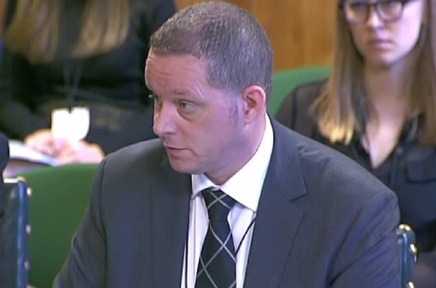 He said a number of largely cash-strapped councils are introducing a system of 'per minute' billing, call monitoring and buying care on the basis that if a home care worker is in a person's house for seven minutes, that's what they get paid for. He said a 'banding system' was also in use, whereby if a care worker works for 25 minutes "because it isn't 30 minutes, the local authority will round the time down to 15 minutes of pay".
'Can't fight back'
Andrew Dykes, chairman of Exalon Autonomy Group, which provides residential care for adults with learning disabilities and home care said: "As a small provider we don't have the market muscle to fight back it we ask for a fee increase we are treated badly.
"Letters are not replied to. Meetings are delayed for months and we are given the runaround." Martin Green said the Government's Better Care Fund "has not been seen on the frontline, by providers, and that this is a major failing." He added: "This will threaten most immediately the nursing and domiciliary parts of our sector, which are strained and incapable of growth in line with demand. The suggestion made today that commissioning is better regulated is a good one: poor commissioning is preventing progress in many areas of adult social care." The Committee is due to produce a report with recommendations to the Government when they have concluded their inquiry and heard evidence from across the social care sector.
To listen to the evidence given to the Committee visit:
www.parliamentlive.tv/Event/Index/860f5f8e-04b8-4179-aef2-4914cda0dd9b